It took us a long while to get everything together inside our Education Cloud platform.
It's all hosted and accessible through dmsuperstars.com
However, if you want to get an account, you can do that here (it's the Official page for our Education Cloud program)
We've released Education Cloud in 2017 to the public. It's when we opened the gates to this magnificent training program.
Since then we've improved the lessons and we've updated them, since so many platforms have changed.
In 2019, you're getting access (for free) to 6 Lessons inside each of the 6 Modules.
Some of the modules you see there inside Education Cloud are now at the 5th Edition!!!
Become Super Competitive Now!
Overtake your competitors with today's free Upgrade!
I'll show you more details about this very soon. We're preparing some graphics to showcase each module and to better present what you're getting from every module.
Even though we pay a great deal of attention to our private community (talked about it here), we still update these lessons and we're preparing new content for the next modules.
If we'll release paid modules and lessons available only to paid plans for the Education Cloud, you will still keep your free access for these 6 modules.
Go ahead and join Education Cloud today, if you haven't done it already.
36 Valuable lessons await!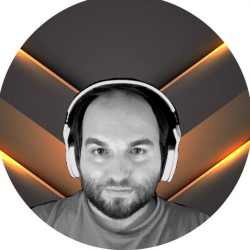 Latest posts by Florin Muresan
(see all)