19👏awards👏earned by Squirrly SEO in 2021.🏆
And we're kicking off 2022 with some great news!
The G2 Winter 2022 Reports are out, and we're thrilled to announce that Squirrly SEO has once again received the High Performer badge across multiple categories.
G2 is one of the world's largest platforms featuring authentic reviews about a wide array of software products.
With these awards, G2 recognizes Squirrly SEO as a Leader in customer satisfaction.
High Performer badges are awarded by ranking products according to customer satisfaction scores (which are calculated based on user reviews).
Products in the High Performer quadrant have high customer Satisfaction scores compared to the rest of the category.
For WINTER 2022, G2 placed Squirrly SEO in the High Performer class in the following categories:
1. High Performer Small Business Winter 2022
G2 Awards Squirrly SEO the High Performer Medal in the Small Business SEO Category.
2. SEO High Performer Winter 2022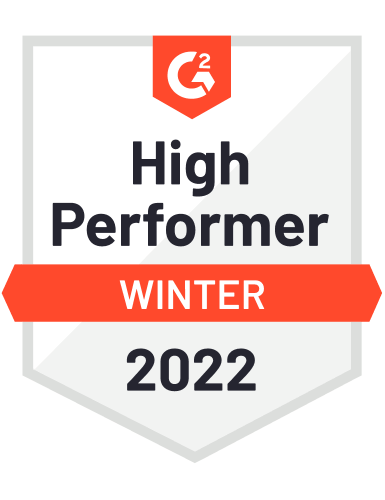 G2 Awards Squirrly SEO the High Performer Medal in the SEO Category.
3. SEO High Performer Europe Winter 2022
G2 Awards Squirrly SEO the High Performer Medal in the Europe Regional SEO Category.
Why is this such a big deal?
We created Squirrly SEO with the vision of providing a solution to take the guesswork out of search engine optimization.
Since we launched Squirrly, we've seen thousands of Squirrly users all over the world reach the 1st page of Google Search and grow their business with SEO.
But we don't just look at numbers.
We look at feedback. In fact, we're kind of obsessed with it.
Every day, we hear from customers and potential customers via our Facebook groups, email, marketing and support channels to learn more about their challenges, experiences, and ambitions.
It's what keeps us moving forward.
G2 is also an extremely valuable source of feedback for us, as it features authentic, genuine customer reviews.
All reviews are independently written and verified, which means G2 gives us another opportunity to hear directly from YOU, our users.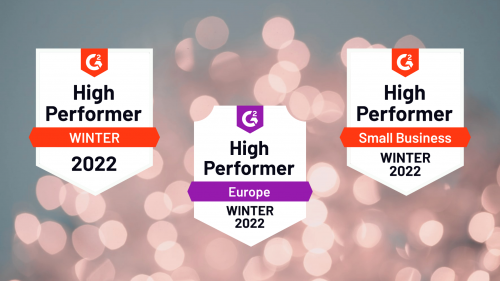 Receiving the G2 High Performer badges is a visual token of all the amazing reviews and kind words we've received. It's a reminder that all the work we put into Squirrly SEO is translating into real results for our users.
It's also a great source of motivation for us to keep working hard so that we can continue to assist our users on their journey to better rankings.
A great way to start what we know is going to be a fantastic year!
A big 'Thank You' to all of our awesome customers and community for your ongoing support and feedback throughout the years.
You inspire us to do more and be better every single day.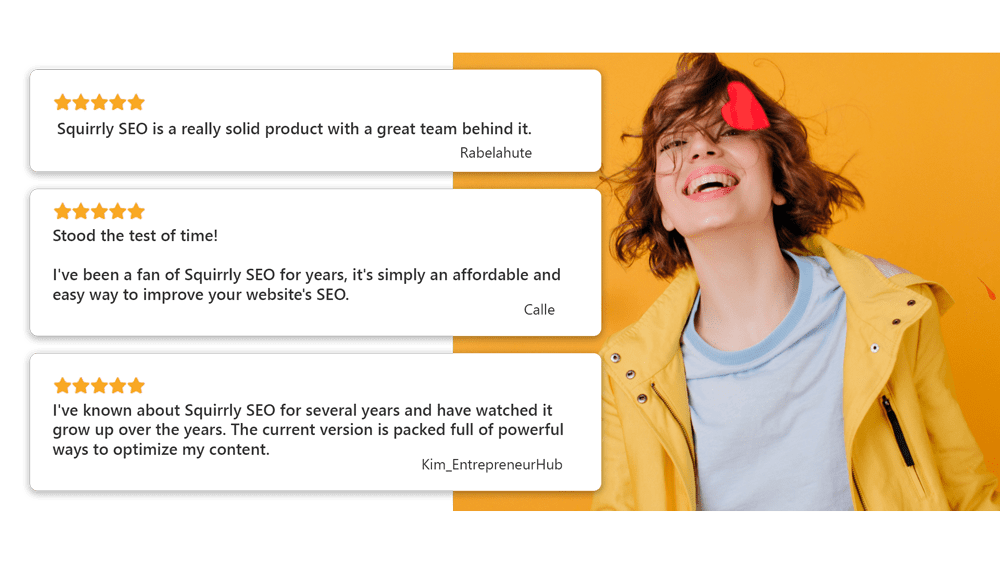 We're extremely happy to start the new year by sharing this exciting news with you.
But know that there are many more great things coming in 2022:
new UI/UX for Squirrly SEO to be released in the first half of this year;
new product releases;
new partnership opportunities.
We're working very hard to be able to roll out these significant updates and share them with you as soon as possible.
⭐⭐⭐⭐⭐
Until then: check out Squirrly SEO on G2 HERE >> 
Hear from other customers talking about their experience with Squirrly and share your own review.
We look forward to hearing from you and getting your feedback!
Happy New Year from all of us here at Squirrly; wishing you good health, happiness, and success in 2022 and beyond!
Here's to another amazing year together! 🍾🥂