Did you know that 60% of marketers create at least one piece of content every day?
If you're one of them, you know how much time-consuming this job can be. So, the right branding tools for busy marketers can make a real difference.
Most people are highly productive between 9AM and 12PM. Do people stop working after 12 PM? Well no, but productivity tends to drop massively.
You should also add another interesting fact to this equation. In the last 20 years, working hours have increased by 15%. The opposite goes for leisure time – decreased by 33%.
Time management has reached vital importance.
You can find tips and tricks on how to achieve more in less time everywhere. They're usually simple: Create to-do lists, take short breaks to clear your mind and so forth.
Now "branding tools for busy marketers" sounds a bit different. They focus on the productivity side. Think along the lines of improving the way you do things. Getting everything done faster and better means you'll have more free time on your hands.
Long work hours may impair personal health and cause high-stress levels. In the US, most full-time workers devote 60% of their day to personal care. How can you reach the same work-life balance? Easy! You need the right tools.
Branding Tools That Expert Marketers Use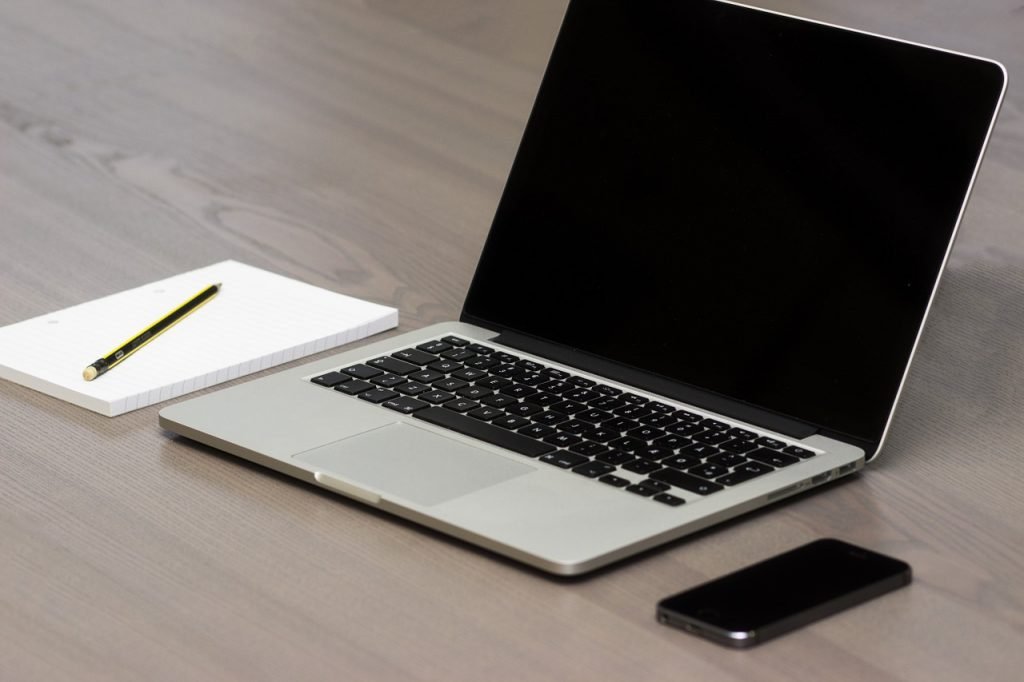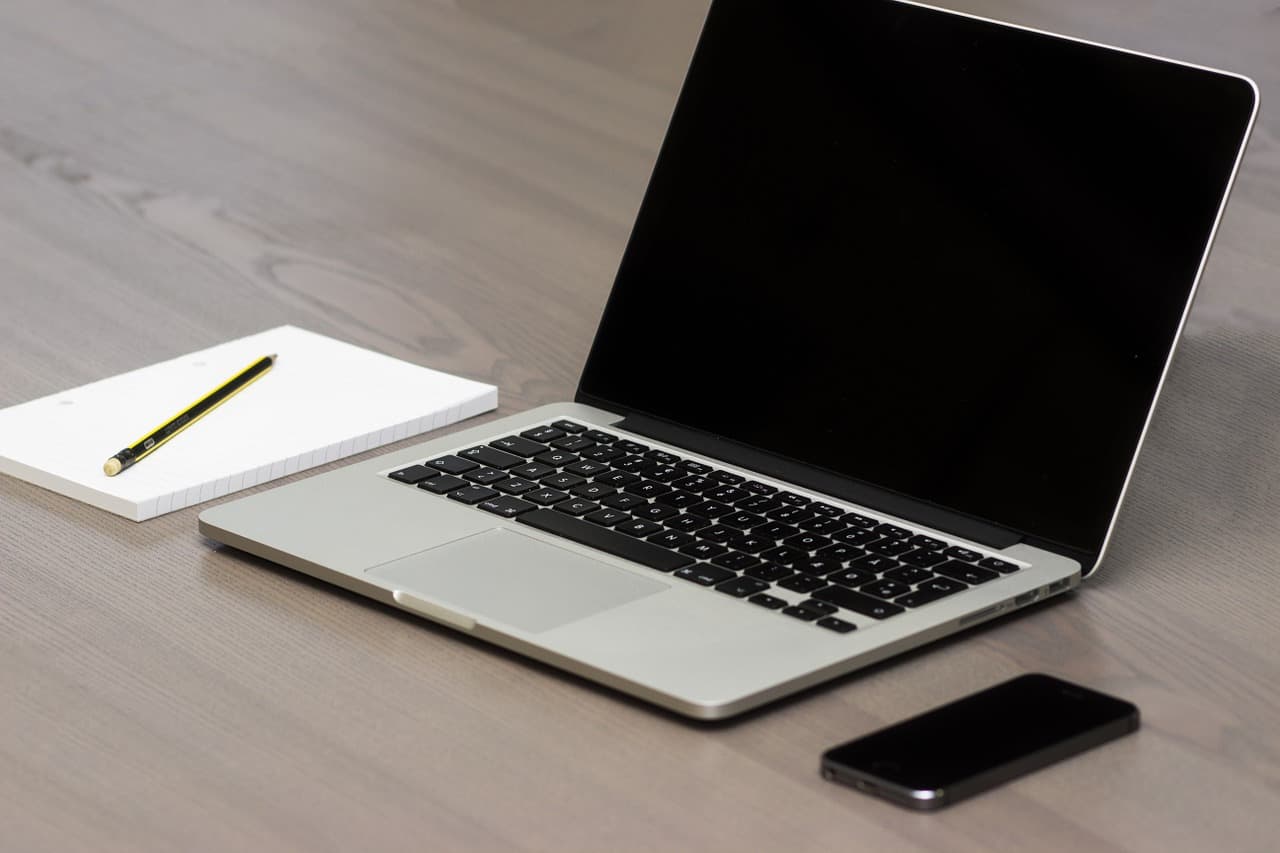 Before we go more in-depth, I think you'll agree it's a good idea to let you know what tools I'll mention in this article.
In no particular order, the tools for busy marketers presented in this article are:
Squirrly Social - A social media platform to master the art of social media magement
InstaPage - A landing page builder that requires no coding skills knowledge whatsoever
SEO by Squirrly - A powerful SEO - and so much more - plugin for WordPress
ContentLook - A content marketing website analyzer
Pixlr - A powerful online photo editor
So, if you're interested in what these tools do and what expert marketers love about them, stick around.
Let's take them one by one:
To manage your personal brand properly, you need to master the art of social media management. If you have a handful of social profiles, one of a few things could happen:
You're active on all of them and that eats up a lot of your time;
You're active on some of them, but feel sad you can't contribute to the others;
You quit ahead of the game because you have a dozen social accounts and no way to manage them all;
To avoid a headache or twelve, consider a platform such as Squirrly Social to manage all of your accounts in one place. It supports all the big ones (Twitter, Facebook, Google+, LinkedIn).
But we did mention a handful. So by using the Squirrly Social connections, you can use a free Buffer account that allows you to extend your control to other platforms, including:
Instagram
Pinterest
Facebook Groups
And more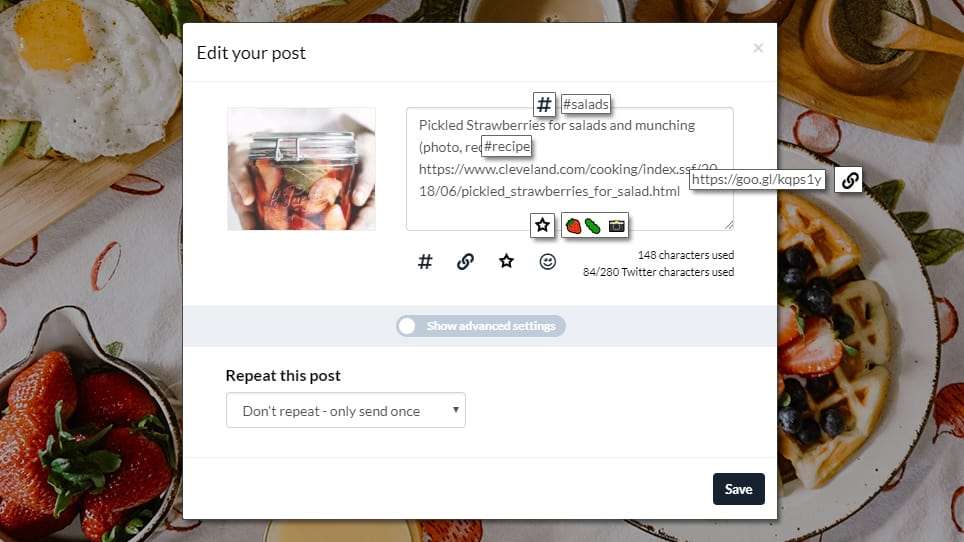 If you've set up a content calendar, you're going to have a lot of work on your hands, scheduling posts on social media.
Squirrly Social allows you to schedule everything from one place. You can even create categories and repeat each post several times.
On the other hand, you can also let Squirrly Social help you write the best posts for you. It can even automatically add hashtags and emojis to your posts.
#SquirrlySocial can automatically find the best hashtags for your posts.
Click To Tweet
You can even use their Social Media Assistant feature to find a list of posts according to what you are searching for, that you can share with your followers. Or you can set it to post things from your RSS feeds as soon as they're published.
That is very useful if you're publishing very often and would like your audience to know as soon as you have something fresh out.
If you don't feel like doing it yourself, you can delegate some social media tasks to your team. You didn't think you were in this alone, did you? The tool has some excellent team management options.
All in all, Squirrly Social seems like a lifesaver to anyone that focuses on developing a personal brand.
2
Instapage - Probably the Best Landing Page Platform
If you know your inbound marketing, you know that landing pages are a crucial piece of the puzzle.
Did you know that only 48% of marketers build a new landing page for each campaign? That number needs to increase.
This is where Instapage comes into play.
This tool allows you to create beautiful landing pages in no time. You get tons of templates which you can customize according to your needs. Their interface is easy to use and intuitive.
Here are the main features:
Easy building – You only need a mouse and a keyboard
Beautiful templates with great design options
100% responsive – The pages will look good on mobile devices as well (you can customize the mobile landing page too)
No coding skills required
Easy integration with CRM, and email marketing platforms
Directly publish to WordPress and more
A/B testing tool – Track, analyze, and pick the best version of the landing page.
All the above tasks can be completed with ease. You'll save tons of time and design everything faster. You'll get high-converting landing pages that are perfect for your campaigns.
We're proud of what we've built. SEO by Squirrly is one of the most powerful tools of its kind. You don't really need to listen to us but you can see for yourself how we back up this claim.
SEO by Squirrly has recently reached the 100k users' milestone. It received many great reviews, including from thought leaders like Neil Patel.
The most exciting part about Squirrly is its keyword research capabilities.
Most of us use Google's Keyword Planner tool. But did you know that its solutions are for advertising?
If you want to write content that will rank well, Squirrly will help you. You will receive information about recent discussions, the competition, and trends about the keywords you've chosen.
Squirrly SEO is unique thanks to its approach to SEO and content at the same time. Moreover, you get to check the SEO requirements while you write the article – thanks to the Live Assistant.
If you want to write content that ranks well, Squirrly SEO is the tool for you.
Click To Tweet
You also get weekly audit reports. They outline what website aspects you need to improve and also highlights what you've done so far. It's great that you get tips on how to fix each aspect if necessary.
SEO by Squirrly also allows you to enrich your sitemap.xml file. You can add video content, for example. These settings need to be done just once. In case you've set everything up with another plugin – Yoast, for example, and still want to try Squirrly, you won't lose anything. Squirrly will automatically import your previous settings.
It's a great tool for professionals and beginners alike. You don't need a background in SEO – you'll earn it while using the plugin.
4
ContentLook - For Quality Content Analysis
If we're talking about tools for busy marketers, we can't leave ContentLook aside.
It's a powerful evaluation tool for your entire website in regards to SEO. You'll get extremely useful insights on what is working and what needs more work.
Here are its main features:
Social Media Evaluation – ContentLook analyzes how well your posts do on social media networks. It calculates how many shares, likes, comments your posts have received across platforms. This helps you find out where you should be focusing your efforts.
Traffic analytics – The tool evaluates your overall traffic. Nothing out of the ordinary, you may think. But it analyzes traffic in general and based on individual posts. Combine it with the above and you'll find out what kind of content performs the best.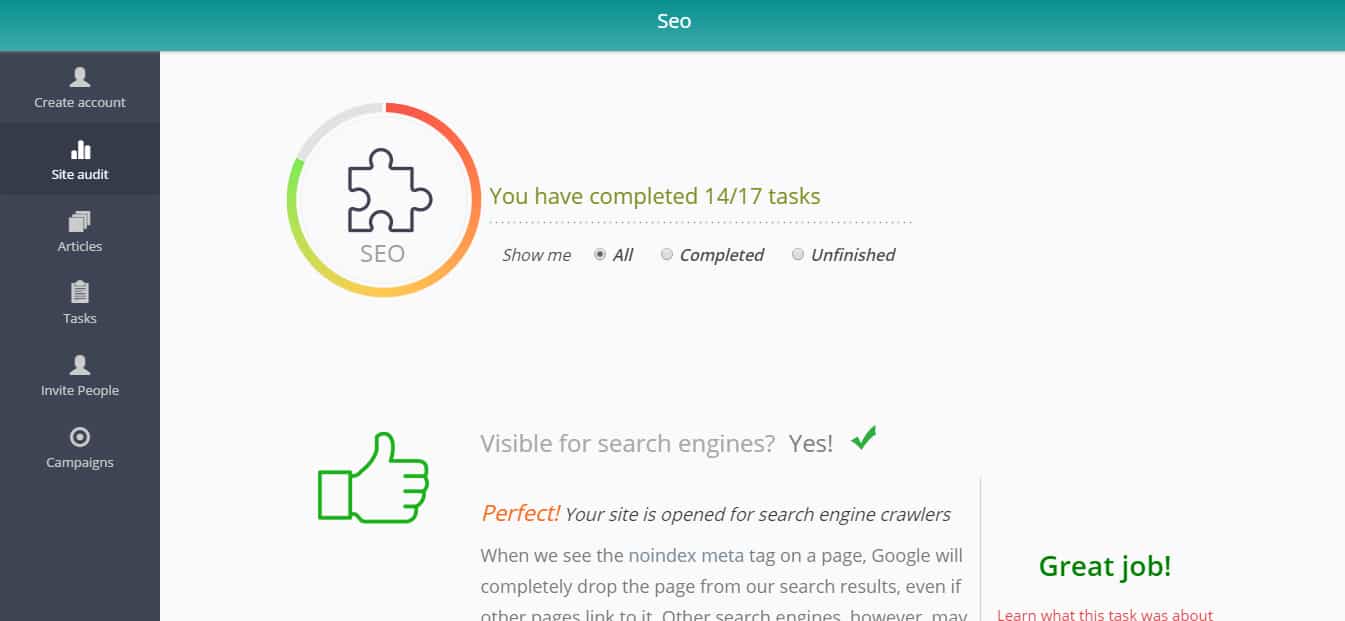 SEO score – ContentLook lets you know how well optimized your content actually is. It then gives you tips and tricks on how to improve it. The higher the SEO score, the easier readers can find your content on search engines.
But the tool doesn't stop there.
You also get integration with Trello and Google Analytics.
You can create and assign tasks for your blog posts and landing pages.
You can create and analyze digital marketing campaigns. This is a great way to track all your objectives in a single place.
5
Pixlr - Powerful Online Photo Editor
Every marketer that loves his/her job is determined to create the best content possible. This often involves visual content as well. But time flies and you often find yourself unable to finish the touch-ups on that photo.
Pixlr brings the power of photo editors like Photoshop to your browser.
Creating stunning content for social media is much easier with this tool. You have all the needed functions one click away.
It's amazing how much more beautiful pictures can get after you've processed them through Pixlr.
The tool is absolutely free and easy to use. The team behind it also blogs often, offering tips and tricks on how to use Pixlr to its full potential.
Conclusions
After reading all the details presented above about these five tools for busy marketers, there's a natural question. How many tools do you use to achieve those tasks? If the answer is more than five, then you should improve that. The more tools you use, the more time you may end up wasting.
Sadly, yes, nowadays it's all about time. The more you improve time-efficiency, the more spare time you'll get to enjoy. And this is an important aspect if you want to keep a proper work-life balance. The less stress, the better you'll feel.
Back to you: Let us know how you feel about these branding tools in the comments section below. Have you used them and switched to something else? Are you using them as we speak? Have any tips you could share with the others?
It would be great to learn from each other!

Latest posts by Alex Iftode
(see all)