Content Writing Services are an Absolute Lifesaver! – Even though right now reading this gets you confused
It's nearly impossible to produce high quality content and find the time to market it on a regular basis. This interrupts the flow of your business. This is why, if you outsource to the right people, it's done for you so you can dedicate your time and energy to other aspects of your business.
Obviously though, letting go of stuff that you control 100% will make you fear losing some benefits that may come along with producing everything in-house.
5 Benefits You Fear You'll Miss Out On:
1. Quality Control
Do you really have a process inside your team, where each article gets written by one author, then gets sent to a QA (quality assurance person, who checks the quality of the articles), then passed on to a professional proofreader?
Some agencies do offer this sort of process for every single article that gets produced by their in-house team, so you won't miss out on this great benefit.
2. High Quality Content
You are able to pull this off. I'm sure of it. But the question is: how is time helping you out on this end? – most probably it's killing you and you no longer have the time to really produce something high quality with your team. You won't miss out on this by choosing a dedicated agency. Read below to find out more about how that works.
3. Audience Engagement On Social Media
How is all this going? Can you and your team still find enough time to organize all the social media campaigns and also create all the right messages?
Thing is, this may already be a benefit you think you have (by only doing things in-house), but you actually don't.
4. Extra traffic from search engines, for the new blog posts
Chances are, you don't optimize all your articles to 100% for SEO. Well, some agencies always optimize to 100% and you don't even know it, because it doesn't sound like some weird, spammy text.
Therefore, you're already missing out on this benefit, because you ARE NOT working with an agency.
5. Integrated Marketing for the content you produce.
It's awesome that you have a plan. A great agency will know to integrate the content they produce into your plan, so you won't miss out on this by working with some professionals.
We've made the next section to show you that you'll get all the right benefits and that some pretty horrible things will NOT happen if you invest in content writing services.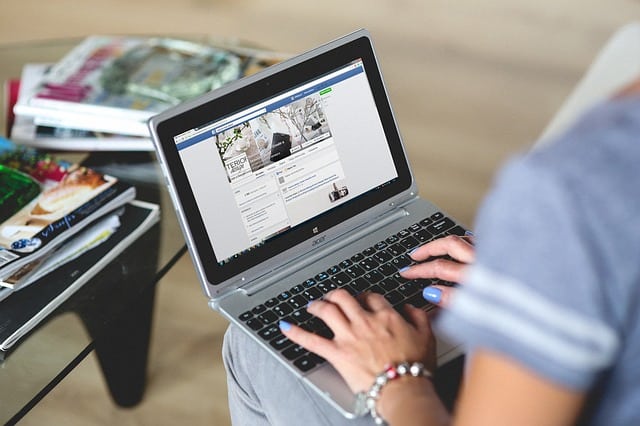 These Things Certainly Won't Happen When You Outsource Your Content – so you can rest easy
You'll still get those benefits, so you won't be missing out on anything. Here are 5 things that won't happen when you hire an agency to help you out with producing content:
1)  Frequency Won't Be Sporadic
Part of building trust is in direct proportion to providing content on a consistent basis. The professionals have the manpower to provide content that is specifically catered to your business on a regular schedule. You won't have to worry about some personal crisis, or event, popping up and slowing the publication of your content to your audience.
2)  Quality Won't Be Compromised
There is nothing worse than working with a client, or on a project, and stressing out because you know you still have an article to write for your site, but you can't even slow down to think of a topic. Professional agencies have seasoned writers who have been screened and trained. They know how to obtain 100% optimization on every article. They're trained in content marketing, therefore carrying the ability to draw your readers in, highlight your products, and lead them to conversion. You'll never have to worry about a topic not fitting your niche or lacking in quality or effectiveness.
3)  You Won't Be Side-Tracked By Social Media
One of the most effective ways to establish authority and create buzz is through social media. The challenge, however, is that when you market on social media, it's far too easy to get caught up in all of the 'white noise' that's infiltrating your brain. There's conversations you can't resist commenting on, article links you have to read right now or you'll forget, and all kinds of other distractions that tear you away from the tasks your business is tugging at you to do. Thinking of five or six different tweets just to get your latest article on Twitter a mere five times in one day can suck a lot of time! Full service content writing services can do this for you. This saves valuable time and you will never again end up burning the midnight oil just to get everything done.
4)  No More Research!
Finding valid statistics, and researching topics that blend with your niche can take hours, sometimes days. Content writing services have trained experts who can research the newest trends, latest methods, and relevant statistics faster and more thoroughly than most of us. They then weave it into an attention grabbing article that leads your readers right into your sales funnel.
5)   No More Analytics, Broken Links, or Split Testing
Many website owners have Google Analytics installed in the back end of their sites, but they have no idea how to obtain or use the data it provides. What about those broken links? Do you know how to fix them? Then there's the split testing to see what button color works best or what headline templates attract readers. When you're a CEO, you already have too many hats. Content marketing is a highly specialized craft that takes years to master.  Professionals can take on this task so that you can stay focused on sales and leads.
Face it, you need to save your energy for product development and high quality customer service. The easiest, most cost effective way to do this is to contract with a content writing service. Take the unwanted burden off so that you can concentrate on growing and expanding your business today.
Content writing services really are a life-saver, but this one will meet your every need, specially catered to your budget and your needs. Dissolve your stress right now.