Latest posts by Alexandra Nicola
(see all)
When we think of video content on the internet we all think of YouTube. But I wonder, Is YouTube a social networking site? I have found a lot of debate on the subject on forums and across the internet. Nobody has a clear answer for it. There are many out there that agree to the concept that it is a social media site. We will see today what YouTube actually is from a social kind of point and why is it important.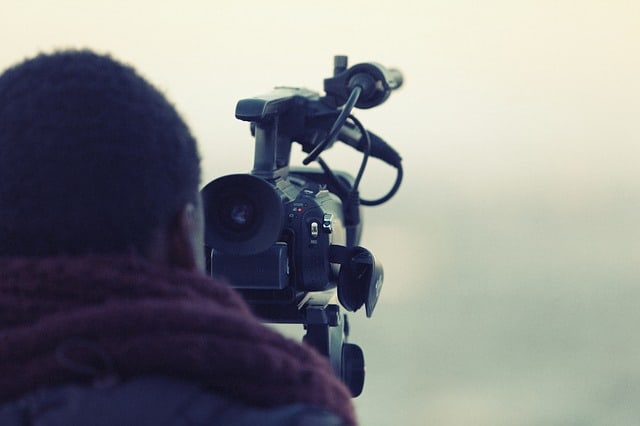 Is YouTube a social networking site?
A social networking site provide social networking services and according to Wikipedia that means a platform to build social networks or social relations among people who, for example, share interests, activities, backgrounds, or real-life connections. It requires that each user has a presentation profile with social links and a variety of additional services. They provide means for users to interact over the Internet, such as e-mail and private messaging. A social networking site allows users to share ideas, content and interests with people in their network.
So if we look  at this ideas YouTube fits most of them. Each user has a channel where it can post information about himself and connections to their social media profiles. In essence is a platform for sharing video content about each ones interests. And people that spend time commenting on videos establish relations between them. There only two things YouTube doesn't provide in the consideration of general social networking belief. Those would be private sharing and private messaging.
I am not sharing my videos with him !
The first aspect that might make you consider it's not a social networking site is that you can't share a video with a restricted group of people. You post a video on YouTube and anybody can find it and watch it. Right ? Wrong.
Each time you upload a video you can choose who to share it with. How initially YouTube was used as a video sharing site, the default settings it's on public. You can choose to make it private or unlisted. Unlisted means that you are the only one that sees it until you make it public. Sort of if like write something on your Facebook wall but you want to make for your eyes only.
The Private option gives the opportunity to choose who sees it. You can add each contact individually if know their email address or their G+ account. Or you can add Google circles all together. It's basically the same as the privacy settings of your status on Facebook. And just as easy. Plus this idea can be transformed at a higher level. The same privacy settings can be established for your whole channel. You can find it on Channel Settings -> Defaults -> Privacy. So from this point of view I think we have established that the answer  to "Is YouTube a social networking site? " is YES.
The merging of Google plus and YouTube
The second issue for which we had doubts if YouTube is or isn't a social networking site, was cause it has no private message system. Taking into account the latest changes that Google has made to YouTube there is no reason to have it. Meaning you need a Google plus account to create a channel or comment so if you want to send someone an email or a private message you do it through Google plus.
There have been lots of negative reactions to YouTube's close relationship with Google plus. You need to have clear and relevant information about the people that interact with your content and it's not a surprise that Google used it's social media platform for it. I'm not saying that forcing peoples hands to become more active on Google plus is a great thing, but as long as people can use YouTube as a video search engine without an G+ account it's ok.
Why is YouTube important in a SEO strategy ?
There are two main reasons. First is that it is a social networking site. Which means that people commenting on your video content will matter within the social media factors Google takes into account. People tend to give a video more time than to a written an article. (You can read more about that here.) Plus it's more engaging and fun for your audience.
The second reason is the rising importance Google plus has in SEO. How they are so connected, it easy to build content on YouTube but have activity on Google plus. All your comments on YouTube are posts in Google plus. And people commenting at your videos brings more traffic from G+.
Conclusions
So in the end it has been proven that YouTube is a social networking site. It is important to give it the attention it requires and make your mark in this territory with videos that will be embedded in your articles. Play around with videos. It's so easy to create them now.
So Is YouTube a social networking site or just a video sharing platform ? What are your experience and opinions ? The comment section is waiting.