Latest posts by Alexandra Nicola
(see all)
When changing your perspective from the classic marketing strategy and moving to the inbound marketing approach, many companies choose to use an agency. The problem is that the companies don't necessary understand the whole approach of the new marketing and take it more as a check list at first. So they come with punctual requirements that need support from other aspects as well. Today we will talk about how you can create to integrate inbound marketing into your company as a whole.
Getting started with inbound marketing
If you decide that inbound marketing is something you are interested in give someone the task to evaluated from your companies perspective. Preferably the most technology friendly person in your marketing department. That person can explain the approach of extending your reach on the internet and how this will help the profits of your company. It can also give you some perspective on what are the steps you need to take. If your marketing campaign is focused on your products rather than your clients you might have to take some steps just to change that before creating a website or a social media presents.
Don't take the steps if you are not sure. Consult with an agency if they consider that you are ready or what are the steps that they suggest for you at first. Inbound marketing is a large field so you have to understand where to start or everything will seam overwhelming. Once you have decided that inbound marketing is something that you are ready for you have to ask yourself. Also I recommend taking the 4 E steps that Todd Hockenberry presents in his article to get everybody onbord with the idea, including the sales department.
Do you have what it takes?
The inbound marketing game can be easy to win if you do it right. But for that you need some resources. You need the human resources, financial ones and a plan tick with different types of information. Today we will duel a little more on what team you need for winning this game. I have talked in the future about the financial resources and why you should invest in content marketing in this article.
[ ATTRIBUTE: Please check: http://www.flickr.com/photos/[email protected]/3704908833 to find out how to attribute this image ]
The awesomeness team for awesome inbound marketing
For creating a website outsourcing is the best idea in case of most companies. But you still need a person that will keep track of your social media activity. Choosing to outsource means that you have to create a great relationship with that particular person and the marketing department. They have to be aware of your strategy and all the things that you want to promote.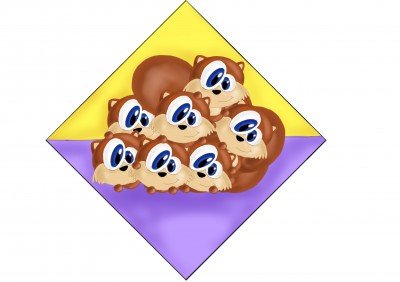 You need one person that keeps you relevant. That means that you need people that can write and create valuable and interesting content on a regular basis. You can choose to hire someone or outsource it. Either way you have to make a wise decision about it because they need to understand your niche and have great writing skills. This is the greatest place where you can get the sales department to pitch in, just as Todd stated in his article.  They usually explain everyday to customers how the product solves problems so why not use those ideas for a better inbound marketing strategy.
You should also consider hiring a person that is specialised on SEO. Someone that can make sure and explain to employees how everything the use only can be done better so they will help your company rank higher on SERPs. In the end that's what you want because that will ensure new clients and in the end more sales. They can also help on establishing a clear content strategy. You can also help your writer with this concepts by buying a plugin that gives him feedback from a SEO point of view. Squirrly can also help for making a connection between the social media work and the content writing tasks.
These are not the only people you need but they are the people you should think about first. Do you have people in your company that can take this work as well or will you need to hire new ones? Working with an agency is always an option, of course.
The results are everything
After letting everything workout of a while look on the results you got. You can first of all use these results as feedback. Determine if the decisions of outsourcing or hiring new ones was a wise decision in your case. Second of all they will help you make people understand your investment. Here the way you present everything is crucial. Don't stop at explaining how the strategy has brought you more visitors to your site go even further and explain how that made you have more customers and more sales.
Have you tried inbound marketing yet ? How did it turn out for your business ? And how is it to work in this field for you? The comment section bellow is waiting.