We're squirrly enough to try out new #winning strategies, as we're growing from 11 people to 15, and then even more in the near future.
Our Content Marketing client base got even bigger, which required us to innovate our company procedures, and Alexandra (Lexxy) helped a lot in this area. Actually, together with her and Calin, we managed to implement Scrum Boards for all the projects that we're working on @ Squirrly.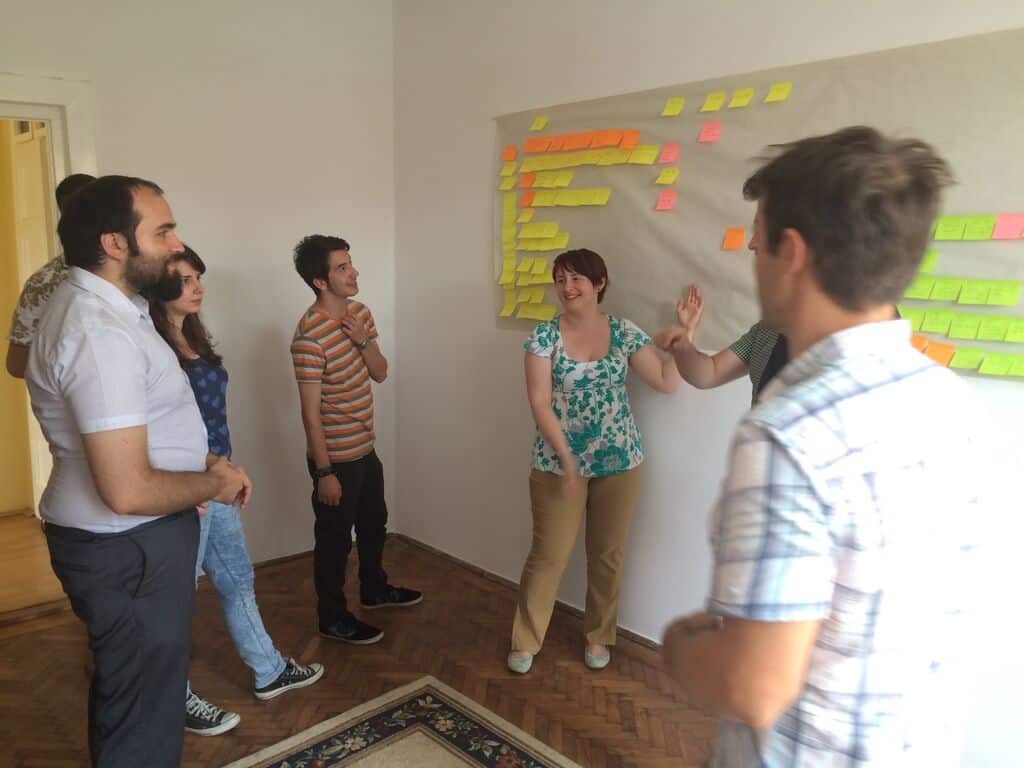 Nothing fancy, but having clients for whom we handle all of their blogging and social media strategies, meant that we had to really kick it up a notch.
This is the first scrum board we've made and I've announced it officially on twitter with kind of a funny tweet. People seemed to fav it.
This is the first week and it helped us organize our projects amazingly well until now. Seems like scrum doesn't work only for software development. Now we're an agile Content Marketing Agency.
Oh yeah, and we'll have such boards created @ each of our offices in Cluj-Napoca.
If you think it's crazy or if you've ever seen scrum implemented for something other than software dev, let me know in the comments.