Latest posts by Alexandra Nicola
(see all)
What the next year has waiting for us ? We seem to always wonder about what will come to be of the industry we work in and the content marketing field. Most known marketers have their own speculations. In any senses the digital marketing approach will become more empowered, but why ?
Choosing Quality over Quantity
Companies engaged in content marketing produced a great amount of blog posts, visually interesting infographics and even video materials in 2014. But the quality of the materials is not always high when you produce by the dozen. What firms have come to realize is that content marketing is no longer an experiment for them and they can actually use it for their benefit.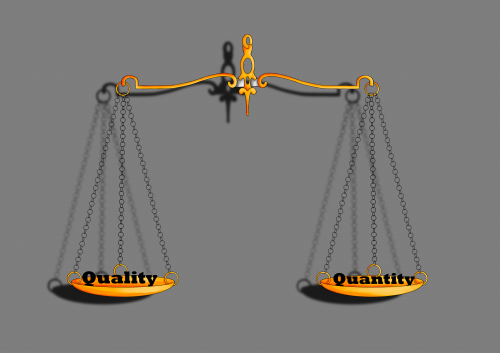 For other's digital marketing was an after thought, which proved to deliver results for the little income and energy they invested in it. All they need is a better strategy and yes, that means resources and budget as well. All in all it's proven that it's no longer a game or a thing of chance to invest in content.It's even a better solutions than online ads. That's how real content g will get traction in 2015.
Understanding the end buyer
Let's face it, what companies care the most about at the end of the day is profit. But they also know that in order to get their heart's desire, they need to take the product and the discussion to the user itself. So where are your customers nowaday ? Apparently they are less conscientiously shopping in your store and more in on-line stores or comparing prices with other supermarkets even when they are in your own shop.
So this way content marketing will get even more authority because businesses need to be where their customers are. And they will need apps and product descriptions and other content materials to make them stay focused to their own brand and shop. They also need to appeal to the customer which is not an easy task. Because even it might simple to have customer centric content, companies still think the product centric would do better.
Diverse Content Marketing in the everchanging technology
This aspect will not able to be denied by company managers and business owners. It might not seem an important aspect to focus on content marketing when it's all constrained to the laptop screens. But what about when you customer carries it in it's pocket at every activity of the day ? Mobile technology has changed not just the design of the pages and the technology through which it's presented, but also they way the content is created.
And in 2015 it's not going to stop there. How will content look when it's presented in our cloths, or in our Glasses ?ng will have a bust because wearable technology becomes more popular. Through well thought out strategies companies can be there at the right moment with not just the mention of their brand but the clear action to buying their product.
As Mark Schaefer putted
What does marketing look like when the Internet surrounds us like the air that we breathe? Fascinating to think about.
What the new year has to offer
How content marketing will be in 2015 is more specific. To the clients needs, to the niches is news and to the latest technologies. All this rise the demand not for content as always expected but for exceptional, original, valuable content.
For all of you that coordinate your company's digital marketing strategy and want to be the best at it in 2015. We can offer our help.