NEW! MEDIA KIT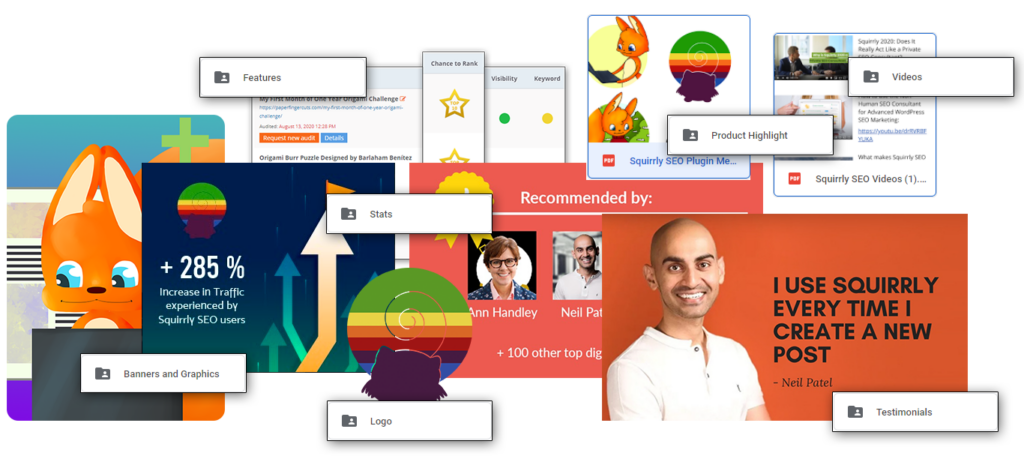 We've released a new media kit: complete with a fresh landing page (which shows how to use it) and a better way of organizing all the materials you can use to sell our products.
One more thing: we will soon release a new way for all Squirrly Affiliates to use many of the funnels which we have:
created
fully automated
tested over the years and saw they were successful
The funnels, landing pages, automated sales systems which helped us gain over 6,455 paying subscribers for the software products from Squirrly Co will soon be yours to use.
You won't have to create a single funnel (if you don't want to, of course).
You'll be able to just send people to different pages we have:
books
blog articles
games
courses
landing pages
case studies
podcasts
And once they get there, they are tracked.
And our automated systems will convert them into paying customers.
If they pay within 3 months, you get commissions.
As always, commissions are for the entire lifetime value of the account (meaning: if a customer stays with us 14 months, you get 14 commissions for that customer you brought our way).
Or even 28 commissions, if the customer chose to buy subscriptions for both Squirrly SEO and Squirrly Social.
More about this soon.
If you already have some questions about this, let me know and I'll be happy to answer.
Until then, here's the new Media Kit.
We're doing our best to make the program better and to help you earn more commissions from more of our products.
Check out the new Media Kit; and let us know what you think about it here in the comments.
Latest posts by Irina Pogor
(see all)