Latest posts by Alexandra Nicola
(see all)
It's in our Human nature to give more interest to video content then we do to written one. As a content creator you have to give a high importance to this aspect as well, by creating videos as well. In nowadays there are numerous WordPress Seo plugin, but quite few of them take a close and personal look to video content. I am going to present a few that are grate for managing visual content on you blog and help in the SEO work for videos.
Update to VideoPress
There are ways for integrating and managing all your video content on your site with the VideoPress WordPress seo plugin. It actually has only the basic info you can use for optimizing video content. The great part is that it can also be use on WordPress.com as an update. This plugin helps you upload videos onto your site in different displays and giving high quality for your audience.
The team that created this plugin has also been preoccupied to make your video Itunes ,Feedreader and Miro friendly. The have also focused on not distorting your original file. If you have a quality a video they won't destroy is quality by upload and display. This WordPress seo plugin for video is quite easy to use. It does focus more on the video then on the SEO but it is a great plugin as well.
All in one place
If you are one of the users that likes to create and manage it's site only from one place  YouTube Upload Widget is for the WordPress seo plugin for you. The first and greatest part is that you don't need to configure any settings. When you create a new post next to the "Add Media " button you will find a YouTube button. This will open the video uploader interface of the WordPress seo plugin.
Here you can add al those details important for optimization. The title, the description, choose your keyword tags. The plugin is great for all amateur vlogger. You can record your video directly on the site. Plus it is better to upload it with this WordPress SEO plugin for video than directly to your Media center because you have more coverage on YouTube and you don't stock the video on your site's media space.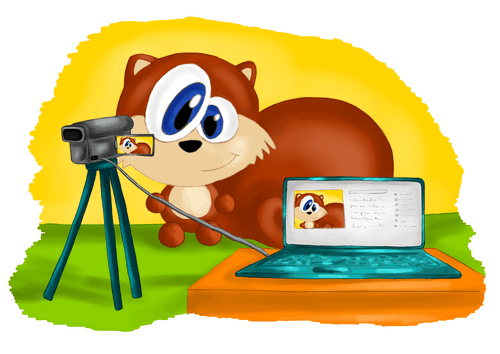 More details on how to better use this plugin you can fin on WP beginner. They give a step to step guide with images that help if you decide to use this plugin.
Become Super Competitive Now!
Overtake your competitors with today's free Upgrade!
A real WordPress SEO plugin for videos
The WP video SEO is the only one so far that actually works on the SEO of videos. What it does is to create a sitemap for the YouTube videos you have uploaded to your site. This makes it easier for your videos to be indexed. That then helps your videos to actually be relevant for your ranking.
One essential thing is that after you have installed it you have to generate the video sitemap only once and it will update on it's own. It also has the possibility to monitor the status of your video through the Google Webmaster Tools. In the case of this WordPress SEO plugin you'd have to take care of the details concerning name and description when you update the video on YouTube.
I'm quite curious how do you manage your video content on the site. Do you use any particular plugin ? Please let me know in the comment section.