[Update 2020] – this was a very important document when we've drafted it back in 2013. Since then 'til now, we've sold PRO subscriptions for Squirrly SEO to over 5,000 customers. As you can see in my signature we also sell subscriptions for other products.
Squirrly SEO only makes sense with a subscription model because we make insanely great updates every year. We make many updates every week. Sometimes you don't see them in the WP dir, because they are made on our Servers. Squirrly SEO uses many servers and APIs to deliver all the amazing data you see inside the plugin you buy.
Read the entire document to understand how much you will benefit from this. And know that the Squirrly Company grandfathers accounts – this means that while you have an active subscription we don't change that subscription's price! We value our customers.
Most of the time, when we think of paying for something, we'd just like to pay one time and be done with it. This kinda makes sense, if you're not buying something that has to be constantly updated, get support and make sure that you are able to reach that certain company.While it may seem a little scary, a subscription-based model makes far more sense for a software like Squirrly, than a one time payment. "What's he talking about?", you ask.
1) It makes us, the company, realize (in every waking hour) that our own success depends on your success.
If our software doesn't help you in the long run to get more customers, make more sales, appear better in search results, then you'll stop paying us, and that will be bad for us. So our obvious purpose is to help you, to improve the software according to the latest changes and build the features that will bring you the most value. It's a MUST for our software to help you. It's not optional.
If it were a one-time payment, we may only try dirty tricks to get you to pay for a product that will not help you achieve any results in the long run. We would gain money, but you would just lose money.
Still, this is not our way at Squirrly. In our Company Culture, the following is embedded: "Always win by helping others win". We enforce this with the subscription-based payment of our software.
2) You get Customer Service from people who are focused on Excellence in Customer Service.
We won't fool around with you. You know this, you are certain of this, because if we do, you quit. That's bad for us, so we'll give our 100% to make things right.
If you would've paid us a one time fee, we wouldn't really care about what you're asking us, because the money is already in our bank account, and you'd have to fix your problems on your own.
Do you see? Our way, with the subscription, helps you know that there is a team who's giving it's best to make things right, keep you updated, reply promptly, etc.
3) We will not disappear. Period.
Paying us the subscription ensures that we will be available for you any time you want.
Some companies build products, sell some hundreds or thousands of copies, and then they're gone, doing whatever else they want to do. We could do the same if we charged only once.
Instead, we'll be here, because we are tied to one another in a happy collaborative relationship, and both parties win from this in the long run 🙂
I wrote this because we wanted to charge a one-time fee once, but then we figured that you wouldn't be safe at all, you wouldn't be able to trust us that way, and we wouldn't be motivated to provide you Excellence neither in SEO, nor in Customer Service, and that would not be a company that we'd like to be in. We want to be in your company, with our Company 🙂
Best regards,
Florin Muresan
Founder and CEO
Squirrly Limited UK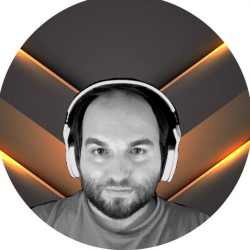 Latest posts by Florin Muresan
(see all)