Quick, did you know that password guessing is one of the top tactics that hackers use to break into WordPress sites?
This brute force attack involves repetitive, successive attempts using various password combinations to gain access.
By default, WordPress allows users to enter passwords as many times as they want.
And, unfortunately, hackers exploit this vulnerability by using scripts to try different combinations of usernames and passwords, again and again, until they finally guess the correct login information.
So, WHAT can you do?
By limiting the number of times they can attempt to log in, you significantly reduce their chances of success.
For example, you could temporarily lock a user out after 5 failed login attempts, and eventually block the IP addresses that have made repeated failed login attempts.
HOW can you do that?
With Hide My WP Ghost, Limiting Login Attempts is Easy
Our award-winning plugin provides several features to ensure stronger protection against Brute Force Attacks for your site.
Use Hide My WP Ghost to:
Choose the reCAPTCHA protection you want: Math Check or Google.
Limit the number of failed login attempts a user can perform before he/she is temporarily locked.
Choose the number of minutes or hours during which the potential hacker should be blocked after failing to login.
Customize the lockout message the user will see on the login page instead of the login form after their IP has been temporarily blocked.
If necessary, you can ban an IP address or a range of IP addresses from accessing your login page.
With these security settings from Hide My WP Ghost, you can easily add another layer of protection against hackers.
Want to learn more about how to use all of these options to make your site more secure?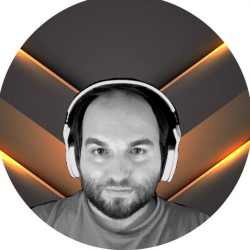 Latest posts by Florin Muresan
(see all)