Get 10K Visits from Social Media – free access ends in 3 days! ⏰
Stop what you're doing and pay attention because your chance to unlock EXPLOSIVE social media traffic is about to slip away!
This is your last chance to see how we generated an incredible 10,000+ visits from social media… all for FREE. Starting next week, this course will only be available on Education Cloud PLUS with a Premium Pass.
👉 Log in now or create a free account to learn from this course, and follow our proven strategies to start replicating our success TODAY!
Time is Running out! Seize this Opportunity Now or Regret it later!
Or do you want MORE? (as in: more days to learn from this masterclass, more courses that'll help you master more skills, AND more features to explore?)
Invest in a Premium Pass and keep this golden course plus 41 other gems in your account, forever. 🌟
Get a Premium Pass for just $9.99 USD/month >>
You'll unlock instant access to EVERYTHING inside Education Cloud PLUS, including ALL courses and features.
Two More Courses Leaving in Just 72 Hours! 
1️⃣ Fireside Chat: First Steps for a New Online Store
Want to be your own boss and thinking about starting an eCommerce business? Here's your blueprint! With this audio course, you're getting access to key insights and tips that will give you the confidence to make your move!
2️⃣ The Basics of Developing a Multiple-Domain SEO Strategy
Want to be the king of search engine results? Using a multiple-domain SEO strategy can power up your SEO and give you more visibility on the SERP.
Last Call to Learn from These Courses. What's your Next Move? 
We're waving goodbye to free access to these 3 courses soon. Starting next week, they'll be exclusive for Premium Pass holders.
The clock is ticking, so:
Squeeze out as much knowledge from these courses as you can in the next 72 hours.
Want to keep them alive in your account even after this period? Want full access to everything? Easy! A Premium Pass gives you access to EVERYTHING.
That's every free, paid, and future course we'll ever feature on the platform.  Plus, you'll unlock the entire Education Cloud PLUS experience and have full use of all our platform's powerful EdTech features.
🔥 Available Now with a Premium Pass: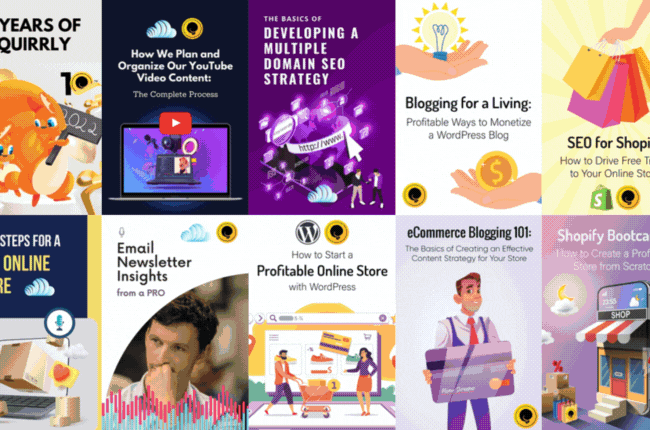 All of Education Cloud PLUS Available Right Now with a Premium Pass >>
With a free account, you get 3 free courses every month and limited features.
But what would happen if you would unlock the entire library? As a Premium Pass member, the world of learning opens up, giving you full access to all courses and features, whenever you need.
At the end of the day, the decision is in your hands. But whether you decide to invest in a Premium Pass or not…
Never stop learning!