2021 is our best year yet and our management team can't believe the growth we are seeing.
A buddy of mine made a joke about it: "Squirrly: the over-night success that was 9 years in the making".
Over 18,000 customers in 90 countries have purchased at least ONE of our software products until now and a lot of this growth has happened this year, in 2021.
And we're not done. Not by a long shot.
We're expecting great things for this year's Q4 and our entire line of products has received major upgrades and new teams that help us deliver them!
While Squirrly Digital is stronger than ever (including in terms of how many customers buy the whole package), Squirrly SEO is in its 8th Year on the market and is doing better than ever before.
Y O U have received Squirrly SEO 2021 at the beginning of the year. (via API)
Squirrly is SaaS + plugin, a thing which allowed us to slowly release the 2021 features to select few from our audience at given times, to make sure everything is perfect and to fine tune it.
According to the pricing plan you're on, you have received the 2021 updates for the feature set included in your plan, in January and February 2021.
Then: in March we've made a few major updates to the explanations we provide on the SaaS side (the Cloud App) and in the plugin itself… and these helped us shoot for the stars!
We are completely lowering the barrier to entry in the SEO field with the 2021 updates, and I think that's the biggest reason for our success: because our huge community of SEO Stars can now do SEO easier than ever before and they can finally win big.
In 2021 we've had more users reporting success than in any previous year.
And let's be honest: we have big databases which we use to feed our AI (the one which calculates Chances of Rankings and powers our recommendations engine) and we could SEE FOR OURSELVES that even beginners with small sites can now win big after the updates.
This is a massive step forward.
A  short recap of everything we've introduced this year:
Gifts (you received them at the beginning of the year)
Silent Updates to the 2021 upgraded features of Squirrly SEO (including our new crawlers, workers systems, SERP Checker systems, etc.)
Commission Boosts (in our Affiliate program)
Instagram in Squirrly Social (directly through us)
RankJumps – Fully Managed SEO, done-for-you by our team. (another big reason for our success this year)
Tier 2 Prices for more mature development agencies
Prize Drop Campaigns
SEO Keywords Guessing Game
 Updates to Stacking Licenses
Our Customer Service Team is Growing
We've hired new people for our Customer Service teams and we're preparing regional partnerships to start offering Squirrly Company products with UIs in different languages.
I will soon do a Developer Updates video and send it to you with all the Squirrly SEO changes we've made.
650 Features in Squirrly SEO can be seen here. This came after the Jan, Feb, Mar updates.
You don't need to know them if you're a beginner, because using NEXT SEO Goals will walk you through the exact things you need to use and it will tell you When you need to use them.
See the 2021 Updates here: on our Twitter Feed for #SQROAD – soon, I will have them all in the Developers Update video.
Afterwards, I will talk to you about the massive updates from May 2021 and June 2021. — these haven't even been announced yet on our Twitter feed and they haven't been included on the Features page.
We will have another huge update this year for Squirrly SEO, which will involve a complete UI re-design.
Now that the functionality is all there and we can see so much success that our users have with the technology we've built, we can finally work on making it all look appealing.
A fresh coat of paint on something that's really good.
Okay, SEO Stars. Thanks for reading and I'll get to work on the Developer Updates video.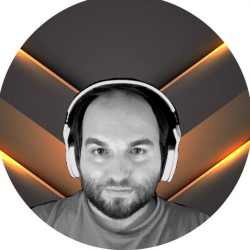 Latest posts by Florin Muresan
(see all)