Quick question:
Are you keeping up with regular security scans for your business site?
If you're not, it's time to make it a part of your website maintenance checklist.
Hackers are constantly searching for vulnerabilities they can exploit. That's why running security scans is a must-do for any business owner.
But how often should you run a WordPress security scan?
Here are some best practices that you can easily implement to better protect your business online.
🗓️ Make Security Scans a Part of Your Weekly Schedule:
Given that WordPress sites are constantly getting updates, we recommend running a security scan at least once a week.
If you're already using Hide My WP Ghost for your site, this is going to be super easy thanks to the Security Check feature.
Here's how it works:
Log in to your WordPress site and navigate to Hide My WP > Security Check.
Click the Start Scan button to run the scan.
(this takes less than 60 seconds to do)
After you click the Start Scan button, Hide My WP Ghost will run over 35 security tasks to detect all the potential breaches. 
Once the process is ready, you'll get a complete list with all the security threats and how to fix them.
Plus, if the last security check is older than a week, you'll receive a helpful push notification reminding you to perform a new check.
🔍 Run a Security Scan whenever You Suspect Trouble:
If you notice anything unusual, like a sudden spike in traffic or unauthorized changes, don't ignore it.
Instead, take charge of your website's security by being proactive and running a scan right away to check for any potential security breaches.
🔌 Run a Security Scan When Installing New Plugins:
Installing new plugins is a great way to add new functionality to your business site, but it can also open up new doors for hackers, leaving you exposed to threats.
So running a security scan every time you install a new plugin is a smart move to identify and address any potential security risks.
I hope you found these tips helpful. 
Remember, keeping your website secure is an ongoing process.
But the peace of mind that comes with knowing your business is better protected online…
It's so worth it!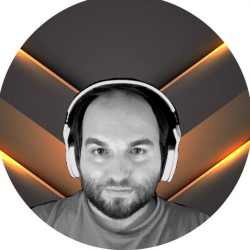 Latest posts by Florin Muresan
(see all)