The Official Launch for Squirrly SEO: Focus Pages on Product Hunt took place on December 10, 2019, and we're happy to say it was one of our most exciting launches yet.
For those of you who don't know, Product Hunt is a cool website where users share and discover the latest products, from social media software to VR for cats. There's also a voting system that allows users to show support for their favorite products.
The Product Hunt community is one that welcomes innovation. So, we thought it would be a great way for us to reach out to more people who would benefit from learning about a new way to do SEO for a WordPress site.
Looking back on Launch Day, we're happy to say that we weren't wrong when we thought people on Product Hunt would appreciate the groundbreaking Focus Pages system that provides a step-by-step framework to systematically rank your most valuable pages on Google.
Thanks to their enthusiasm for the product, Focus Pages reached the Product Hunt Podium on launch day.
We're incredibly grateful and excited to have been featured among the top products for so many different topics. Here are some of the categories in which Squirrly SEO: Focus Pages was trending during Launch Day.
1st Place in the WordPress Topic
1st Place in the Google Topic
4th Place in the Analytics Topic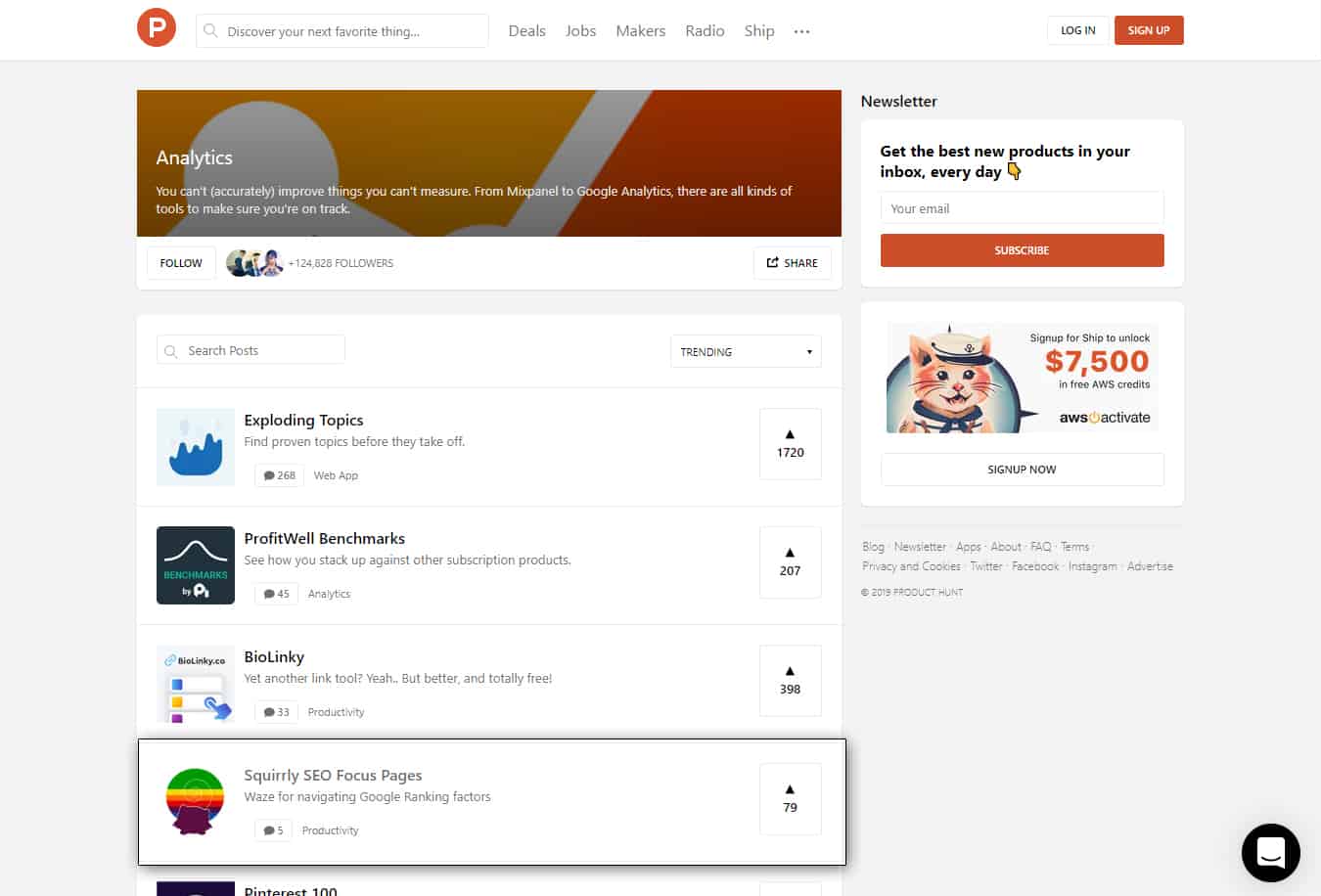 4th Place in the SEO Tools Topic
You can check out our official listing on Product Hunt here.
Read more about the vision behind Focus Pages, the Assistant that Maps the Road to Better Rankings, and see what questions people in the Product Hunt Community had about the product as well.
Also, you can still give the product an Upvote if you're excited about Focus Pages or if you just want to show Squirrly some love. We'd really appreciate that. 🥰
Latest posts by Andreea Muresan-Leau
(see all)