Try these formulas to find new keyword ideas in a jiff! 
Infographic title: 16 Formulas to Find New Keyword Ideas (Don't Do Keyword Research from Scratch)
You can use these formulas as part of a brainstorming session to find new keyword ideas that are relevant to your topic and your audience. Where it says your keyword in the formula, insert a word you find is most relevant for your website.
1. Adjective (best, free, new, great, top, quick, simple, easy) + your keyword
e.g. free tools for social media
Great for uncovering core keywords to target in your most important pages.
---
2. Your keyword + year
e.g. best make up products 2018
This formula is best used when you want to leverage people's appeal towards the latest information and trending topics.
---
3. Keyword + season
e.g. hair care products for winter
Use this formula to leverage seasonal trends.
---
4. Your keyword + location
e.g. best pizza place in Rome
You can also try being even more specific and consider a keyword like best pizza place in Monti (a cool neighborhood in Rome).
Use this formula if you're targeting a specific city, for instance, or if you have a physical business.
---
5. Your keyword + buyer persona
e.g. SEO training courses for small business owners, remote job opportunities for stay at home moms
Great for coming up with keyword ideas you can use as a base to develop highly-targeted SEO strategies.
---
6. Price + your keyword
e.g. premium wooden watches, cheap wooden watches
Using this formula will help you come up with price-focused keywords you can target in your conversion-focused content.
---
7. Your keyword + benefit
e.g. wooden watches free shipping, training course free download, SEO software free trial
Great for uncovering benefit-oriented keywords.
---
8. Your keyword + word which suggests novelty
e.g. new children books, new in leather shoes, fresh marketing training
Good for when you want to emphasize that something, be it a product or knowledge detailed in your content, is up to the minute.
---
9. Best + competitor name + alternative
e.g. Best SEMrush alternative
Come up with keyword ideas that can help you build up the foundation of effective competitor campaigns.
---
10. Your keyword + modifier such as review, guide, training, list, analysis, checklist
e.g. SEO tools review
Great for brainstorming keywords ideas which will help you reach people looking for specific information formats.
---
11. Your Brand name versus Competitor brand
e.g. Squirrly versus Yoast
---
12. Your product name vs competitor product
e.g. Google Docs vs Microsoft Word
It's human nature to compare things in order to find a winner. By targeting this type of keywords, you can show your target audience why your product is the better choice.
---
13. Your keyword + "statistics"
e.g. US student loan statistics 
Targeting this type of keywords in your content will help you attract more backlinks. That's because journalists are the ones who typically search for "Topic + Statistics" keywords.
More specifically, journalists who are looking for reliable statistics that they can include in their articles.
---
14. " What is " + your keyword
e.g. What is travel insurance
This type of keywords is great for reaching people who are searching for information in your industry.
---
15. Best + [Product category]
e.g. best digital marketing tools
---
16. "How to" + your keyword
e.g. How to travel cheap in Germany
Use this type of keywords to reach people who are looking for specific information in your industry and get your business and services on their radar.
These were just a few ideas.
Of course, you can play around and combine these formulas for long-tail keyword suggestions. So, you could end up with long-tail keywords such as best hair care products for blonde women 2022. 
Start experimenting with your keywords, expand your list. It will get things moving for you and open up a whole new world of amazing keywords your competitors don't know about.
Give it a try right now!
Try any of these formulas in Squirrly's Keyword Research Box.
Save the best keywords you find in your keyword portfolio (using the Briefcase feature from Squirrly).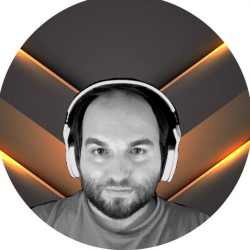 Latest posts by Florin Muresan
(see all)