We are getting closer to our Ten Years Event this year, to mark what has been a very squirrly ride and gave us the opportunity to meet and support tens of thousands of amazing entrepreneurs around the world!
We usually call Q2 at the Squirrly Company: Spring Performance, because it's usually when we push many new releases across all our products.
This Q2 is busier than ever before!
🚀 Cloud App
The SaaS Side of Squirrly SEO, has just received a massive UI/UX upgrade. Now, it's on par with what you see inside the brand new Squirrly SEO: Peaks.
⚙️ Web Dev Kit
The Web Dev Kit is automatically activated for those who have the option available. We've made this update after 16th May 2022 (when we released Squirrly SEO: Peaks)
🚀 More updates to Squirrly SEO: Peaks
Many other updates to improve SEO Live Assistant and other releases that came to Squirrly SEO: Peaks (thanks to ALL your amazing feedback that we received after 16th May 2022)
You can read more about the updates on SQROAD on Twitter.
🔥 New way of displaying account limits
You can help us right now to think of a better way to display account limits inside both New Cloud App and inside the Plugin itself. Please vote here.
Takes max 1 minute (if you're already inside our JourneyTeam Facebook Group).
🧐 Updated Help Center
Thanks to your feedback, we have created more materials in the Help Center.
This includes: a help doc for Ranking Vision AI and one for Redirect types.
We've also added a dedicated resource showing the full list of JSON-LD structured data/schema markup available in Squirrly.
Others have been added as well and our team for Squirrly SEO follows the feeds and the discussions in FB groups to find out which resources to create based on what people are asking.
🚨 There's more..
On #SQROAD, you will see we've made other updates to our other products as well:
Customer Portal,
Education Cloud PLUS,
Squirrly Social,
Rank Jumps,
Digital Pack,
Starbox PRO.
We can't wait to announce other updates soon!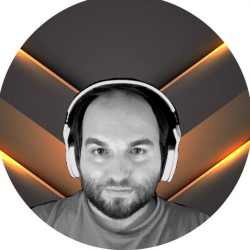 Latest posts by Florin Muresan
(see all)