Updates to Squirrly SEO
We've released many new updates during October and November 2022 for Squirrly SEO.
There are even more updates to read about on sqroad, for the whole family of products from the Squirrly Company. See here >>
We're pushing hard for many updates, while also improving our infrastructure and making many changes to our APIs and to the Chances of Ranking Scores in Focus Pages.
Currently, we're offering some very accurate results there, and many of the pages that reach 100% soon end up in Top 10 search results, as desired. We will obviously keep iterating and doing all we can to get more data in.
During the up-coming 10 Years event we will announce some interesting aspects for premium customers, with regard to fully switching everything to Squirrly SEO.
Giving to Entrepreneurs
Helping Entrepreneurs bridge the gap of desolation is more important than ever.
This financial downturn and the MANY problems in the world, make it a lot easier for business owners to just give up.
You've seen the prize drops, the games, the giveaways, the special code-giving landing pages.
We pushed really hard to help all those who needed the resources and who are still actively looking for ways to bridge the gap of desolation.
We've given away over $70,000 USD in premium resources for entrepreneurs during August and September 2022.
Then we offered some amazing premium software during October's Halloween games, that we hosted with different communities.
Read more about how we've been giving back to help our community thrive!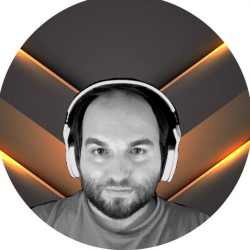 Latest posts by Florin Muresan
(see all)