In the first course, we debunked some of the most common SEO expectations and we've also addressed a few important questions related to SEO that we've received over the years from our users.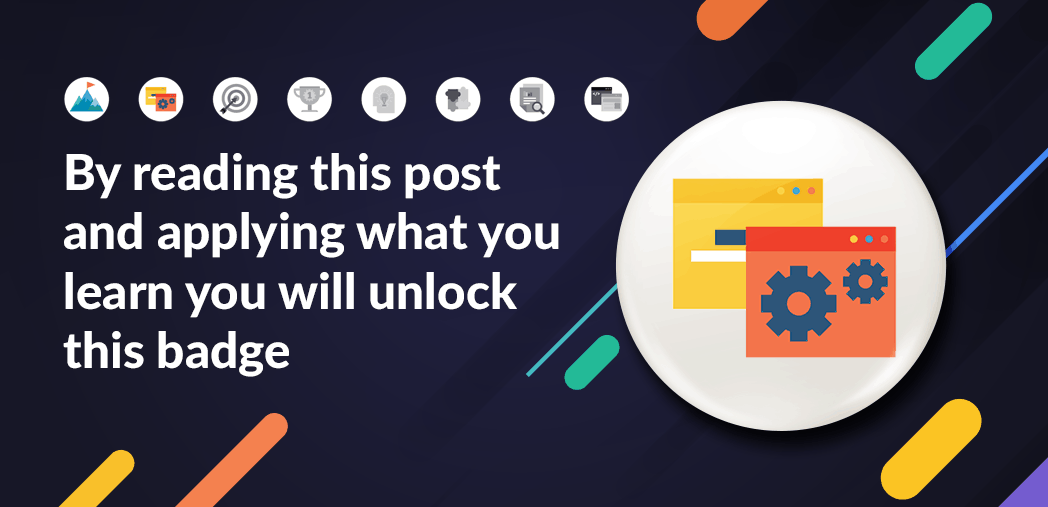 Today, we want to dive deeper into the topic of SEO, so what better way to do it than to discuss the most important Google ranking factors, right?
If you've been asking yourself why your site is not ranking, then this course is for you.
By the end of it, you'll have a much clearer understanding of what it takes to rank your site on the first page of Google.
What you'll learn in today's course:
What are the top 3 most important ranking factors
How to optimize your site in order to improve your chances of ranking
The Most Important Google Ranking Factors and How To Leverage Them To Your Advantage
Google's ranking factors have the purpose of making sure that website owners are doing their best to create an amazing user experience.
There are hundreds of factors included in Google's algorithm, but we won't discuss all of them. If you'd like to read Brian Dean's updated ranking factors list, then head over to this article.
The aspects we will talk about in this section are the most important ones that will help you get a better understanding of why you may or may not be ranking.
Let's get right into it.
1. High-quality content
Even if you're an SEO professional and have top ability and knowledge to rank any site on the first page of Google, you can't do this without writing high-quality content.
Optimizing for search isn't enough if you want people to love and stay on your website for more than a few seconds.
If people click the back button as soon as they landed on your site, this tells Google that your content is not that great so it will start decreasing its ranking.
Here are the main aspects to keep in mind when writing high-quality content:
Content length. As we've already mentioned in the previous course, for a post to rank on the first page, you need to write somewhere around 2.000 words. You can't really put that much value into a blog post that has 500 words so the more words your blog post has, the more value you can provide to your audience.
Good knowledge of the topic. When you know a lot about cars, then you can write a blog post on the topic that will resonate with people who are passionate about this. If you plan on writing about a topic that you know little about, then you won't be able to create a powerful piece of content that people will love.
Content formatting. To make a post easier to scan and follow by your readers, it's important to format your content. Here are some useful pointers you can use: add headlines and subheadings, make paragraphs short, bold words in areas where you want an idea to stand out, include bullet points where you can.
Add visuals. To make a post stand out and capture your audience's interest for an extended period of time, you also need to include beautiful visuals, such as images, videos, or infographics. If you want to include only one type of visuals, then we recommend using at least 4-5 images in a 2.000-words blog post.
Include sources. This is especially important when you need to add stats in your post or you make claims that have to be backed up by previous research. By adding sources, you will also enforce credibility in your post.
High-quality content improves your Google ranking by increasing the time on page, lowering the bounce rate and making people visit other pages on the site.
The more time people spend on a particular page, the more it tells Google that page is valuable to users.
2. Backlinks
Backlinks are still to this day one of the top three ranking signals for Google. It's important to earn backlinks from sites that have a high domain authority (DA) because this will help you increase yours as well.
Also, you want to focus on having many different sites linking back to you rather than having the same site linking over and over again.
The more sites will link back to you, the higher your authority score will go. With Google, it's all about quality over quantity.
Simply put, if you have plenty of links from a single domain, then your rankings will not be impacted that much. If, however, you have multiple domains with a high DA linking to you, then this will increase your site's authority and rankings overall.
To find out what's your DA score and also the DA of the sites that linked back to you, we recommend using Moz Link Explorer. It's a free tool that you can use to perform up to 10 website queries per month.
3. Organic click-through-rates
Getting more organic click-through-rates is easy – you only need to optimize your snippet.
The snippet (also called meta description) is that section that appears right below a search result. If the meta description is not customized in Squirrly, then we will automatically take the introduction of your post (up to 320 characters, which is the limit imposed by Google) and display that.
The snippet represents a huge opportunity for you because it's your chance to convince people to click on your page instead of another result.
In case you managed to rank one of your pages on the first page of Google but you're not getting enough traffic, then we recommend tweaking the meta description and making it more appealing to the audience you want to attract.
Then, wait a month and compare the results from analytics with the period before changing the snippet. This way, you can truly figure out which meta description is performing the best.
Besides optimizing it for humans, you also want to do it from a search perspective. This means that you should use the keyword you optimized for in the snippet as well.
Your result will stand out because the keyword you added is going to be shown in bold.
The more attractive your snippet is going to look, the more people will click on your page, which will tell Google that this result matches their search intent.
The snippet optimization and high-quality content go hand in hand because of Google's RankBrain algorithm. RankBrain uses a machine learning artificial intelligence system to determine what are the most relevant pages in relation to particular queries.
What Goes Around, Comes Around
In the Google ranking battle, what this means is that without high-quality content, you'll never get links and people won't spend time on your page. And without building quality backlinks, you won't be able to get to the first page of search results.
That's why these three ranking factors are so important – because they are interconnected and you can't have one without the other.
As I've already mentioned in the beginning, Google takes into account more than 200 ranking factors when deciding which pages to display in search results and in what order.
Some carry more weight than others. This is why we want to talk about some other ranking factors that will remain important for at least a couple more years as well.
Disclaimer: not all of these have been confirmed by Google – the majority have been uncovered through experiments done by SEO experts. 
Google Ranking Factors That Matter Today
1. Mobile-friendliness
You probably already know that you need to have a mobile-friendly website, but it doesn't hurt to repeat this information.
It appears that in 2018, more than 50% of worldwide website traffic came from mobile devices. This statistic shows just how crucial it is to have a mobile-friendly site that serves your audience.
Google actually recommends implementing responsive web design because it's much easier for their algorithms to properly index those pages.
We live in the age of mobile-first indexing, which means that Google will predominantly index and rank your content according to the mobile version of your website.
To check whether your site is mobile-friendly and complies with Google's guidelines, you can perform a test by clicking on this link.
2. Page speed
Page speed has been used as a ranking factor for desktop search since 2010. At the beginning of 2018, Google announced that starting with July, page speed became a ranking signal for mobile search as well.
While this ranking factor aims to target only the pages that load extremely slow, Google is trying to push developers and website owners to think more and more about the user experience.
We recommend using this tool from Google called PageSpeed Insights to analyze the performance of your pages and receive suggestions on what you need to improve.
3. SEO-friendly URLs
The longer your URL, the harder it's going to be for Google to understand what your page is about.
This is why you need to make your URLs short and concise before publishing new pages. Try to not include more than five words in the URL.
Making your URLs SEO-friendly is extremely easy to do. You just need to edit the permalink field from the WordPress editor. Another recommendation would be to include the keyword you used to optimize your page in the URL.
4. Keyword in title tag
According to Brian Dean, the title tag is one of the most important on-page SEO factors. Usually, the closer your keyword is to the beginning of the title tag, the more chances you'll have of ranking that page for the keyword you optimized for.
This not only helps search engines identify what your page is about but it also tells users that the information they're looking for is on your site.
However, you may not always need to do this because, in some cases, it may not seem natural to add the exact same keyword at the beginning, which is why you can also add a term that's similar to your main keyword.
This will work just as fine because Google started using more and more semantic search as opposed to the exact keyword.
5. Site architecture
Site architecture is strongly related to user experience and it can definitely impact your rankings.
Here are the two main advantages of having a good site architecture:
It helps users find what they're looking for more easily because of the intuitive site navigation;
It helps search engines crawl more pages.
For the average site, it should take a user 3-4 clicks to find what they're looking for. While this can't be applied for larger sites, there are definitely ways to help users find what they want faster, such as internal linking.
6. Image optimization
Image-rich pages will help you generate more shares and page views. Aside from adding at least one relevant image in your posts and pages, you also need to optimize them.
Don't worry – it's extremely easy to do this.
You just need to make sure the file name and the alternative text contain the main keyword you optimized for. Google can't "read" images so it's important to tell the search engines what your images are about.
When adding the keyword in the alt text, you will make those images accessible in Google image search as well.
Wrapping Up Today's Course – Good Job Collecting Your 2nd Badge!
What we want you to understand after this course is the fact that SEO is a complex mechanism – it's not hard, but it's also not something to take lightly, especially if you want to rank on the first page.
All of these ranking factors we mentioned need to be intertwined so, in the end, you'll have a higher chance of outranking your competition.
Your Goals for This Course
Decide on a topic for a long-form article (~2.000 words) that you plan on creating in the near future;
Use Moz Link Explorer to analyze your site's DA and current backlinks;
Optimize the snippets for the most important pages in your site.
Over and out. See you in a few days for the next course! It's an essential one for using your Squirrly PRO account to the max.
Latest posts by Ana Darstaru
(see all)