The biggest (and best) collection of resources we've ever created: for blogging, SEO, social media, and content marketing.
All Yours Today.
Launching right now on the Product Hunt platform. (we'd appreciate your support and comments there on the platform, to let us know how well we did with this resource)
We've placed the biggest resource we've ever created and we are giving access to it through our Product Hunt launch event.
Come check out our launch page to claim your free access to this amazing resource (only available for a limited time).
I've shared this earlier today with the London Startups Group because I owed that community a big deal of gratitude for guidance and help, and it came to my attention we need to show you this.
On the right side of the screen, once you get to PH, you will see the "website" button, which will take you to today's very special page.
Note: If you already have Premium Pass for our Education Cloud platform, then you already have access to this inside the platform.
Head over to Product Hunt to get free access to 151 amazing tactics and strategies now.
Hope to see you in the comments section.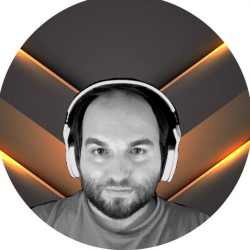 Latest posts by Florin Muresan
(see all)