We already talked about what you need to do Before optimizing your articles – now let's see what you need to do After you finished using the SEO Live Assistant on a page from your site.
1) Do you want to rank this page on the Front Page of Google Search?
– if it's a very important page and you want this, then add it to the Focus Pages section inside Squirrly SEO.
– our Machine Learning algorithms will start learning about the page and will give you exactly what you need to change to make it rank top 10.
2) Add the Keywords to the Rankings section inside Squirrly SEO.
(if you read this article, then you probably remember that you should use more keywords, based on the results of the 105 sites study)
– you did all that work. Now you need to see that the pages really manage to be seen by potential customers or readers.
– you CAN'T manually search (don't do manual search; it will ruin your SEO) for keywords, that's why you need the Ranking Section from Squirrly.
3) Add the page to the SEO Audit from Squirrly SEO.
– it will audit the performance of the entire site. Every new page can positively or negatively impact your SEO (which is why you should add as many pages as possible to the Audit)
– it will audit the technical SEO and warn you if it finds any problems (very useful. You should find this out before Google does)
4) Make sure you index the page.
Now that I'm writing this… maybe this is what I should've told you first.
– Google doesn't just find out that you published or edited a page and optimized it. You need to tell it. See the visibility section of Focus Pages (inside WordPress – Squirrly – Focus Pages) to learn how to do it.
– If you don't, then Google might take 4 weeks or even 7 weeks to find out about this new page.
I talk here about just how slow Google is: because it has to re-index billions of pages on the web.
Hoping that the information provided in this article helps you on your SEO Journey.
KEEP RANKING!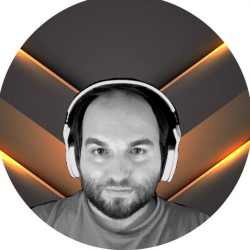 Latest posts by Florin Muresan
(see all)