In today's digital world, having a website is just the beginning of a business's online journey.
To ensure that the website is visible to its target audience and to attract more potential customers, a business must adopt an effective search engine optimization (SEO) strategy.
A successful SEO strategy can help businesses:
improve their search engine rankings,
generate more organic traffic,
and increase conversions.
However, implementing an SEO strategy can be overwhelming, particularly for those without a background in SEO.
This is where Squirrly SEO comes in.
The AI-based SaaS + SEO Plugin for WordPress solution from the Squirrly Company offers the Complete SEO Funnel through over 650 features.
This post will take a closer look at Squirrly SEO and explore how it can help businesses achieve their SEO goals.
We have a lot of ground to cover, so let's jump right in!
14-Day Journey to Top 10
Squirrly SEO offers a 14-day Journey to the top 10 search engine rankings, making it easy for businesses to get started with SEO.
The journey is a step-by-step guide that walks businesses through the process of optimizing their website for search engines.
The journey covers everything from keyword research to on-page optimization and backlinking.
By following the steps in the journey, businesses can significantly improve their search engine rankings and attract more traffic to their website.
The Squirrly Guarantee for SEO Results
Squirrly SEO guarantees results.
We're confident that our SEO tool can help businesses achieve their SEO goals, and if businesses do not see results within a certain time frame, we will give them their money back.
This guarantee speaks to the confidence we have in our product and our ongoing commitment to helping businesses succeed.
Next SEO Goals
The Next SEO Goals feature is another valuable tool offered by Squirrly SEO.
This feature helps businesses set realistic SEO goals and provides a roadmap for achieving them.
By using this tool, businesses can easily identify areas where they need to improve and track their progress towards their goals.
This feature ensures that businesses are always moving forward with their SEO strategy and are not stuck in one place.
Complete SEO Funnel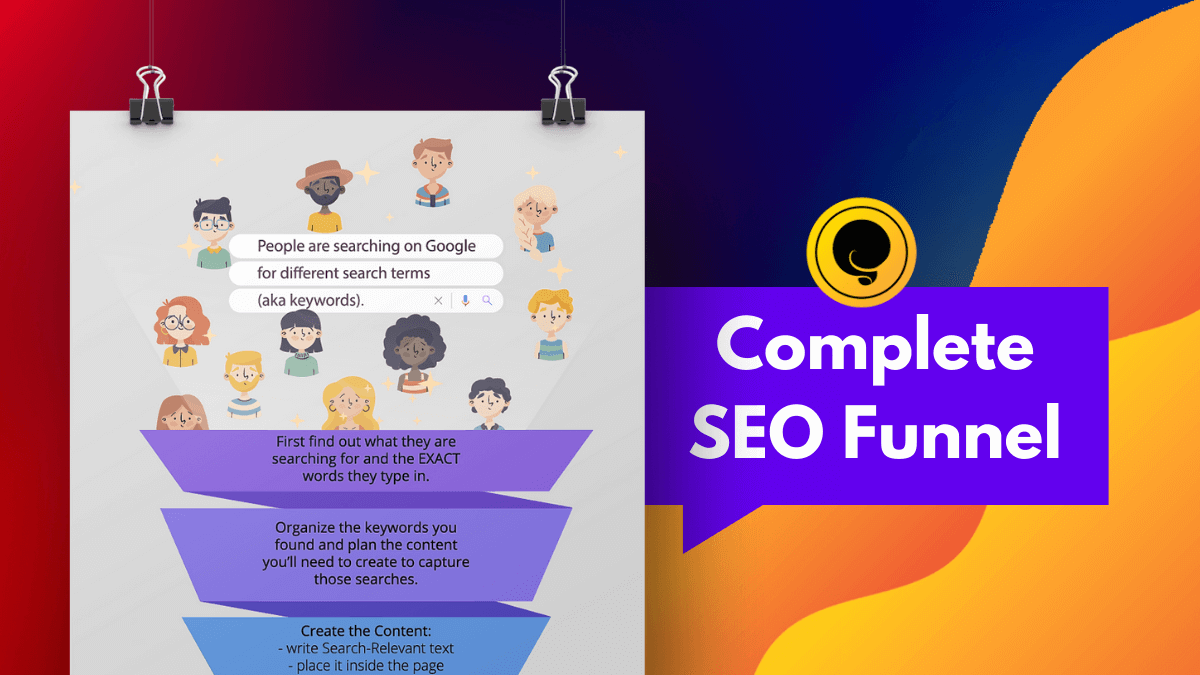 Squirrly SEO offers a complete SEO funnel that covers all aspects of SEO.
The funnel includes:
keyword research,
on-page optimization,
technical SEO,
content optimization,
and backlinking.
The comprehensive approach ensures that businesses are NOT missing any critical components of SEO and are doing everything possible to improve their search engine rankings.
So, with the Squirrly SEO tool, you don't have to worry about the technical details of SEO, as it takes care of everything for you.
The Complete SEO Funnel is one of the main features of Squirrly SEO, and it consists of over 650 features that help you improve your website's SEO, including keyword research, content optimization, and link building.
Focus Pages System
The Focus Pages system is another unique feature of Squirrly SEO.
This system helps businesses optimize specific pages on their website for search engines.
By creating Focus Pages, businesses can ensure that the pages they want to rank for specific keywords are optimized correctly.
This system ensures that businesses are not wasting time optimizing pages that do not matter.
Ranking Vision AI for SEO
Squirrly SEO's Ranking Vision AI for SEO is a unique feature that uses artificial intelligence to analyze a website's SEO performance.
The AI analyzes factors such as:
keyword usage,
on-page optimization,
and backlinks to identify areas where a website can improve its search engine rankings.
The Ranking Vision AI provides businesses with valuable insights that they can use to improve their SEO strategy.
Helps You Do Your Own SEO
Squirrly SEO is designed to help businesses do their SEO.
The tool is user-friendly and easy to use, even for those without a background in SEO. So you don't need to be an SEO expert in order to use it and see results.
In addition to the easy-to-use interface, Squirrly SEO also offers a variety of educational resources to help you learn about SEO and improve your skills.
The platform has an educational component that teaches you how to do SEO by doing, and there is a range of:
tutorials,
step-by-step guides,
and other resources available to help you improve your SEO knowledge and make progress towards your goals.
Makes SEO Fun
In addition to offering a comprehensive set of features, Squirrly SEO also distinguishes itself from other SEO tools with its focus on making SEO accessible and fun for all users.
With its gamification features and educational components, Squirrly SEO motivates users to strive towards achieving their SEO goals and provides them with the knowledge and tools necessary to do so.
The platform has an intuitive interface that makes it easy to navigate and understand, and the gamification features make the process of optimizing your website's SEO no longer feel like a chore but an engaging challenge.
SEO with Expert AI Consultant
Despite being designed to be user-friendly, Squirrly SEO still offers expert AI consultant services.
This feature allows businesses to work with SEO experts who can provide guidance and support as they work towards their SEO goals.
The AI consultant from Squirrly SEO can help businesses identify areas where they need to focus more and provides personalized advice and guidance.
It's like having an SEO expert on your team 24/7!
🔥 Learn more about all the Digital Assistants that live inside Squirrly here >> 
SaaS + WordPress Plugin Duality
Another benefit of using Squirrly SEO is that it is a SaaS (Software as a Service) tool, which means that it is cloud-based and does NOT require any maintenance on your part.
The platform processes all of the data on its servers. This means that it is:
fast,
reliable,
and doesn't slow down your website.
Processing is done on our company's servers, freeing up your site's resources and ensuring that it remains fast and responsive for your visitors.
3 More Quick Benefits You Should Know about
Squirrly SEO also offers a range of market intelligence features that help you stay up-to-date with the latest trends and changes in the SEO landscape.
SEO is more than just code and algorithms.
That is why Squirrly SEO takes a holistic approach to SEO, recognizing the importance of content, user experience, and branding in achieving SEO success.
Its MarketIntelligence features provide users with insights into their competitors' strategies and help them make data-driven decisions about their own SEO efforts.
The platform uses APIs and crawlers to collect data on keywords, rankings, and other metrics, which it then uses to provide insights and recommendations to help you improve your website's SEO.
Another key benefit of Squirrly SEO is its compatibility with other SEO plugins and tools.
The platform has a compatibility mode that allows it to work seamlessly with other SEO plugins, and it also has an expert setup mode for more advanced users.
Finally, Squirrly SEO is designed with the user in mind, and it offers a range of features and tools that are tailored to the needs of different users.
Squirrly SEO's versatility makes it an excellent tool for both non-SEO experts and seasoned professionals.
Its AI-based chances of ranking/page and recalibration based on user data ensure that users receive personalized, actionable advice for their specific needs.
So, whether you are a beginner or an expert, Squirrly SEO has the tools and resources you need to improve your website's SEO and achieve your goals.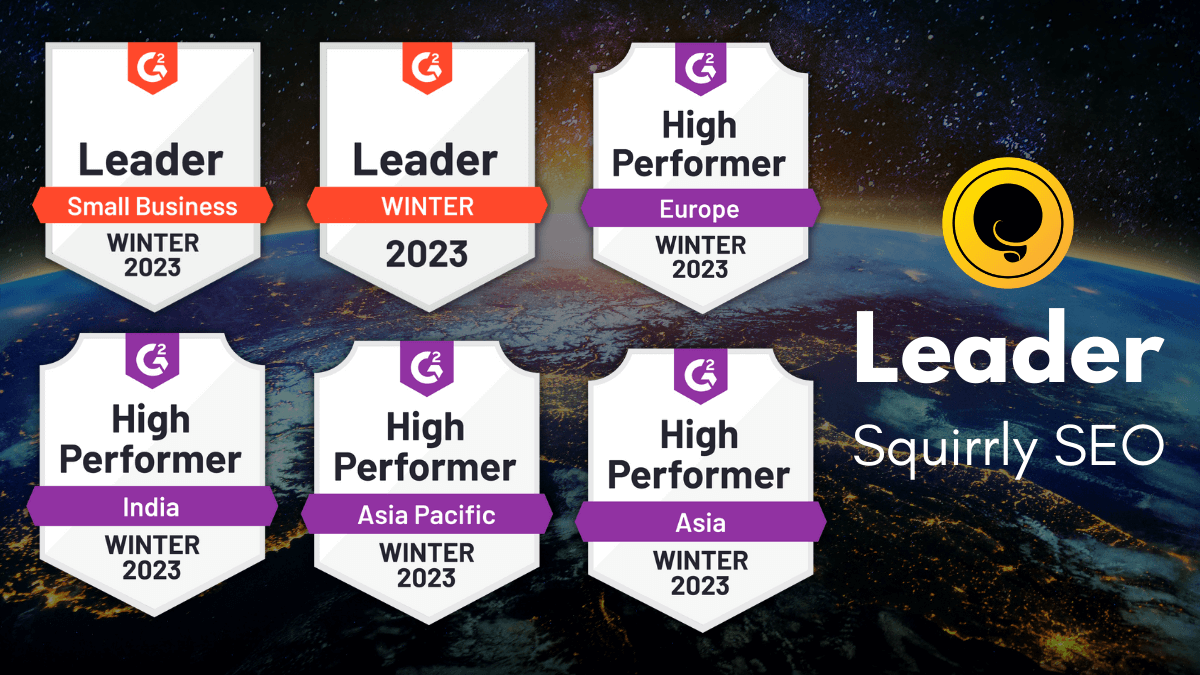 So, there you have it!
If you are looking for a comprehensive, easy-to-use, and effective SEO tool for your WordPress website, Squirrly SEO is an excellent choice.
Squirrly SEO offers a complete SEO funnel with over 650 features that enable users to achieve their SEO goals and reach the top 10 of search engine rankings.
Its user-friendly interface, gamification features, market intelligence capabilities, and educational components make it a standout tool in the SEO industry.
It's no wonder that Squirrly SEO has received numerous awards and accolades over the years, including being rated #1 on G2 for Content Insights and #2 for both SEO Auditing and Technical SEO.
Its quality of support has also been praised, with a rating of 95% on G2.