Developing a personal brand takes time, so you want to start as soon as possible. By building a brand around you, people will think what YOU want them to when they see or hear your name.
For this purpose, we recommend using a set of tools. We'll present a few of them in this article, along with our advice on how they can help in your personal branding process.
Don't you just love tools that can make your life easier? I know I do.
[sqcta text="Developing a Personal Brand 101: The Tools We Recommend" type="header"  color="gray" size="28px"]
We've written quite a few articles about developing a personal brand. People have unique needs, and there are potentially hundreds of tools that can benefit each and every one of you.
But you could end up being overwhelmed by all the options. Who has time to test out so many apps until they can find something suited to their needs? Exactly, no one!
Well, since you asked so nicely, here's your answer. We at Squirrly go nuts over the most recent tools for personal branding that we can find. Try these eight on for size, see what you think.
[sqcta text="Sumo" type="bullet"  color="yellow" cnt="1″]
This tool was created by Noah Kagan, founder of AppSumo. He has called it both "the first app store for websites" and "Groupon for geeks."
The idea came to Kagan because of two factors:
His company had already been building some tools to help with AppSumo's traffic;
His desire to offer these tools to the public;
There are hundreds of free apps promoted through the service. Unfortunately, some of the modules have limited features until you get the paid version.
With over 180,000 websites using the Sumo app, you can't blame them for wanting to increase their bottom line for excellent service. At least it's a good way to test the waters before making any financial decisions.
A lot of them can be used to optimize your website for more traffic or to improve your email newsletter list and services.
[bctt tweet="#Sumo allows you to improve your #traffic and email lists with free apps." username="SquirrlyHQ"]
The best part is that you won't need any website design skills at all. It's a good option to have for those that just want to get their personal brand out there. Without having to invest X amount of hours learning how to code.
Speaking of which, you have some great resources for branding too:
Apps for easy sharing of posts on social media (Facebook, Twitter, Pinterest); the same goes for any of the images on your website.
A highlight of this is the ability to include your Twitter username automatically for any shared pics.
Speaking of highlights, how about an easier way for your users to quote you on something? Get the Highlighter and allow them to select quotable pieces of text to showcase your brand.
Since you want people to know exactly how e-famous you are, you can add a share counter to your website. It allows you to see how often your posts get shared.
Of course, there are many others which we will let you discover on your own. Here's the link again, so you don't have to scroll up.
[sqcta text="Instapage" type="bullet"  color="yellow" cnt="2″]
When you're busy creating content calendars and actual content, you don't have time to design all of the materials you are going to use for your personal brand.
Unfortunately, that's where the law of "A picture is worth a thousand words" comes into play. Without a clear depiction of your brand, you will end up in obscurity. No matter how good the content is.
[bctt tweet="No pic? No go. Provide a clear depiction of your #personalbrand to stay out of obscurity." username="SquirrlyHQ"]
And what's the most representative item for your image? That's right, the landing page. Instapage was created out of need:
1. Online marketers have always wanted a way to A/B test pages to drive up their conversion numbers.
2. They didn't have time (or money) to hire an IT company to do it for them.
3. ???
4. Instapage!
The tool is very simple to use. You don't even need to design your page and convert it for use with the tool. Simply create it inside Instapage, and you're set.
That doesn't mean designers won't benefit from Instapage. Besides the existing templates, you can also make use of custom widgets set on a blank template. The following coding languages are supported:
Enjoy designing a beautiful page to reel in those extra leads you've wanted and to enhance your personal brand.
We use Instapage ourselves, and we can't recommend it highly enough. The best thing about it is the fact that you have 100% control over the content on your page.
[sqcta text="GTMetrix" type="bullet"  color="yellow" cnt="3″]
While we're on the subject of websites (and developing a personal brand), there's another thing that really sticks with people. Your website's speed.
Not everybody will be accessing your site from high-speed broadband connections. You're much more likely to be visited by a mobile user on a 3G or 4G network.
If your website is not optimized for speed, it will just be known as "thatwebsitewontload.com"
GTMetrix is here to relieve some of those problems. Well, not exactly relieve, but to tell you what's wrong so you (or your designer) can get to work on optimization.
With the free account, you gain access to:
Page speed reports (for up to five sites)
An analysis on what you can improve for performance
Included YSlow ranking (a similar speed ranking site)
For those that consider website performance a must, there are also paid plans for multiple other features, such as hourly monitoring and the ability to track more than five sites.
[bctt tweet="See how your website performs and monitor performance over time with #GTMetrix." username="SquirrlyHQ"]
They even have a handy WordPress plugin. Are you the kind of website owner who likes to have dozens of plugins lined up?
GTMetrix for WordPress alerts you if your page's performance falls below acceptable levels. Besides, you can do all of your analyzing business straight from your Dashboard.
[sqcta text="Squirrly SEO (Search Engine Optimization) Plugin" type="bullet"  color="yellow" cnt="4″]
Now that we've moved away from the macro of your personal branding (your website), it's time to cover the micro (the content).
When all is said and done, your content is the biggest mark you leave with your readers. But if nobody can find it, how is it supposed to do its magic?
[bctt tweet="If nobody can find your content, how is it supposed to do its magic? #SEO" username="SquirrlyHQ"]
You need to optimize your articles so they can be found easier by Google and other search engines. Not only that, but you need to make them human-friendly.
After all, bots won't be the only ones perusing your writing. And believe us when we say that people recognize if something was written just to be found by search bots.
Squirrly SEO has 108 features that can help with your SEO, but getting into them all could take a while.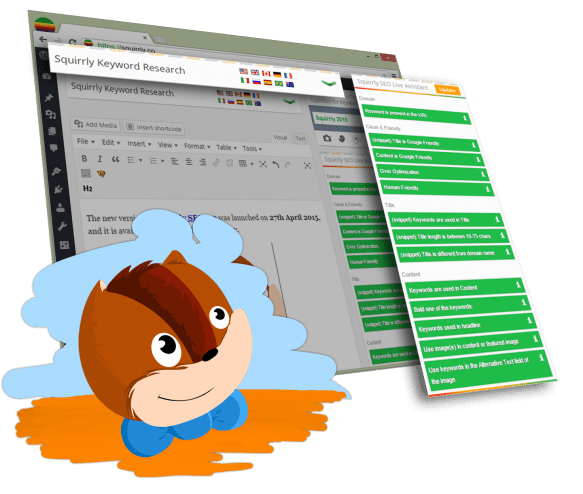 You can check out most of them on this how-to page, with detailed descriptions and slides illustrating their functions. Otherwise, see how the plugin compares to its competitors.
[sqcta text="ÜberSuggest" type="bullet"  color="yellow" cnt="5″]
Don't be fooled by the tool's Ültimate Ümlaut. It has much more going for it than a special character.
Ü see, Squirrly's plugin includes its own keyword research function. But sometimes you just need to go one step beyond™.
The tool gives you an idea about what people are googling.
Having trouble writing content for a certain niche? Put in some relevant keywords and you'll get a series of long-tail keywords to use.
It's even better than Google's own Keyword Planner because it suggests some that aren't available on their own tool.
Up your SEO game with ÜberSuggest; maybe enhance your PPC and content marketing campaigns in the process, too.
[bctt tweet="Up your #SEO game with long-tail keywords from #UberSuggest." username="SquirrlyHQ"]
[sqcta text="GIMP (The GNU Image Manipulation Program)" type="bullet"  color="yellow" cnt="6″]
You should get a Photoshop license only if you're a designer yourself, or if you're REALLY that into creating artwork.
Regardless, a powerful graphics editor should be among your tools for personal branding.
Why? Well, how else can you:
Create an avatar to represent you across platforms? Brand identity is important, you know.
Add a personal touch to images?
Fix photos in which something bothers you?
If you don't want to spend several hundred dollars for a graphics editor, try GIMP.
It's free. It's open-source. It does most of the same things as Photoshop. It has dozens of useful plugins to fill in any blanks.
[sqcta text="Squirrly Social" type="bullet"  color="yellow" cnt="7″]
To manage your personal brand properly, you need to master the art of social media management. If you have a handful of social profiles, one of a few things could happen:
You're active on all of them and that eats up a lot of your time;
You're active on some of them, but feel sad you can't contribute to the others;
You quit ahead of the game because you have a dozen social accounts and no way to manage them all;
To avoid a headache or twelve, consider a platform such as Squirrly Social to manage all of your accounts in one place. It supports all the big ones (Twitter, Facebook, Google+, LinkedIn).
But we did mention a handful. So by using the Squirrly Social connections, you can use a free Buffer account that allows you to extend your control to other platforms, including:
Instagram
Pinterest
Facebook Groups
And more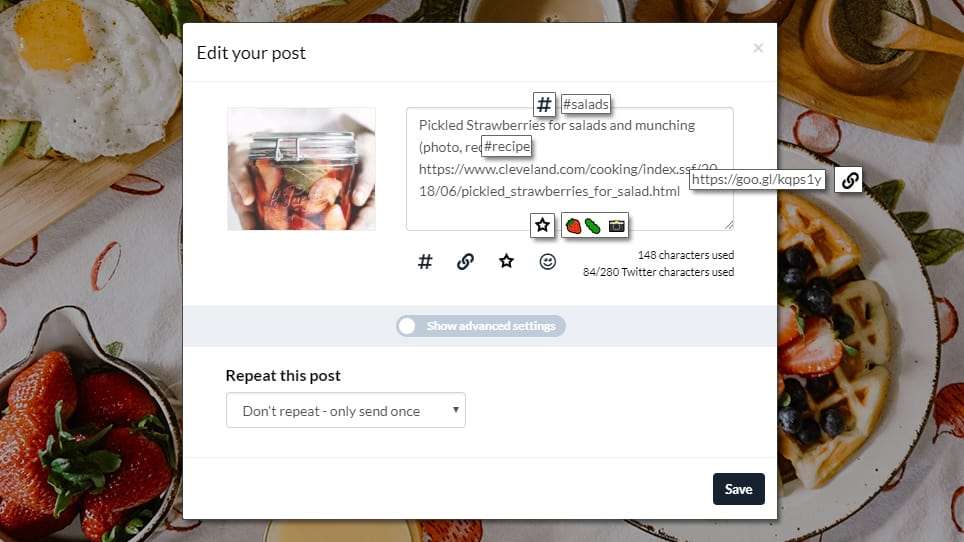 If you've set up a content calendar, you're going to have a lot of work on your hands, scheduling posts on social media.
Squirrly Social allows you to schedule everything from one place. You can even create categories and repeat each post several times.
On the other hand, you can also let Squirrly Social help you write the best posts for you. It can even automatically add hashtags and emojis to your posts.
[bctt tweet="#SquirrlySocial can automatically find the best hashtags for your posts." username="SquirrlyHQ"]
You can even use their Social Media Assistant feature to find a list of posts according to what you are searching for, that you can share with your followers. Or you can set it to post things from your RSS feeds as soon as they're published.
That is very useful if you're publishing very often and would like your audience to know as soon as you have something fresh out.
If you don't feel like doing it yourself, you can delegate some social media tasks to your team. You didn't think you were in this alone, did you? The tool has some excellent team management options.
All in all, Squirrly Social seems like a lifesaver to anyone that focuses on developing a personal brand.
[sqcta text="Starbox" type="bullet"  color="yellow" cnt="8″]
Want more traffic to your writing?
Collaboration possibilities with others in your field?
More click-throughs to your articles?
Lastly, do you want to show everyone how confident you are about your writing? Well, then you need an exceptional author box to show that.
Enter Starbox. This simple-to-use WordPress plugin allows you to make an author box for each one of your writers.
You can set a personalized theme for each of them. You get to show your website contributors have unique styles.
Besides, you resolve a problem many people have when deciding to add a signature to their articles.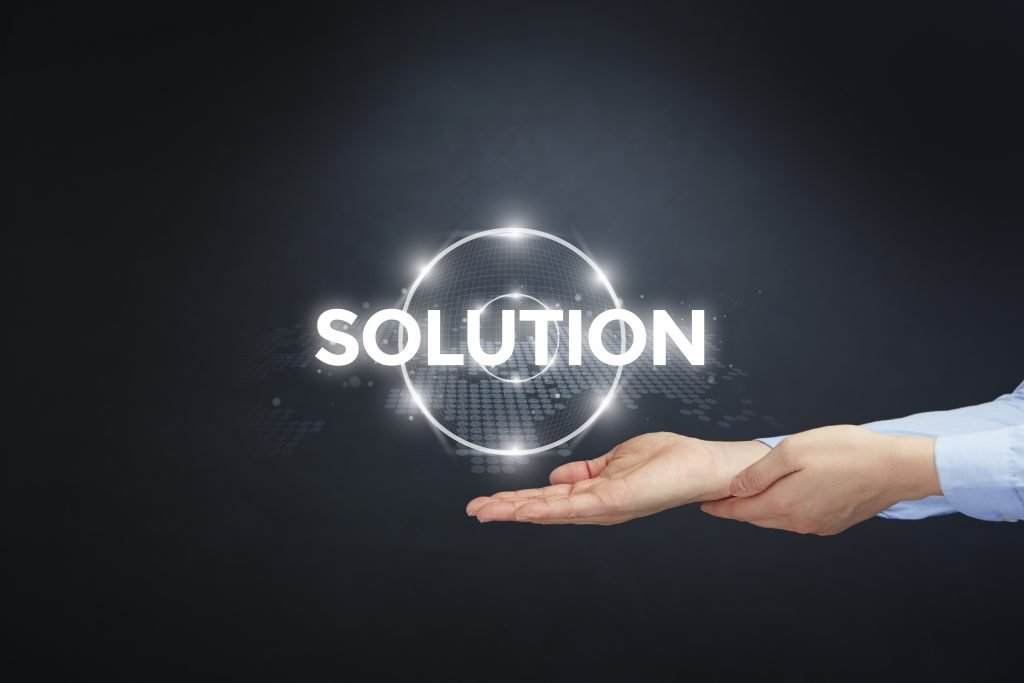 The plugin adds an author bio after every one of your posts. You no longer have to browse through hundreds of posts to add your signature.
You can also use the plugin as a widget and add your bio on the side of the page. Some page designs work better that way.
In any case, you will need a handsome author box to top off all the work on your personal brand. Give your readers a little bit of insight into who's behind your well-written content.
[bctt tweet="Give your readers some insight about 'you' with a shiny #authorbox. #Starbox" username="SquirrlyHQ"]
Conclusions
There we go. With these eight tools, you can now:
[sqcta text="
Easily build landing pages and improve your website's performance;
Improve your email newsletter and traffic, and get tons of useful applets for your website;
Up your keyword research game;
Optimize your writing for SEO;
Personalize your visual content to your liking;
Manage your social media profiles like a pro;
Get a small box with 'personal brand' written all over it;" type="lite"  color="gray"]
Does that sound good? It's only because it is.
If you'd like to further improve your branding, check out our other blog posts on the subject.
Want to keep up with the info we provide? Subscribe to our newsletter and get all the fresh new articles straight to your email!