// this is the success story of Vee from designs-byvee.com
" I also started seeing SEO results from it! I mean people could actually Google something that pertained to what I had mention on my blog and find me. If you want to get your SEO game up definitely check into this plugin. Super easy to use and it has great recommendations for your website."
In this post, Vee from designs-byvee.com shares her 6-month blogging experience, disclosing details about how she started making money online and how much she managed to earn from blogging every month.
She also lists some of her biggest tips on how to stay motivated, even when you are not reaching your goals.
Plus, Vee goes into detail about what worked and what didn't in her case, and how she used social media and SEO to increase visibility for her blog.
In her case, Facebook and Instagram didn't do much for her. However, Pinterest turned out to be one of her most profitable channels for driving traffic to her site.
And when it comes to SEO, she gave Squirrly SEO a try and managed to put her site on the map. Here's what she says:
"Best plugin I could've installed!"

"After using it for a few months and jacking it up, not only did I finally get the hang of it but I also started seeing SEO results from it! I mean people could actually Google something that pertained to what I had mention on my blog and find me. That's right, people on the world wide web are finding my baby blog! Designs by Vee is on the map people!! If you want to get your SEO game up definitely check into this plugin. Super easy to use and it has great recommendations for your website."
Read this post to better understand how much work goes into making money through blogging, and what are the best tools to assist you on this journey.
How I Made $15.23 My Sixth Month Blogging
Welcome back! Can you believe June is over?? Like really? Where is the time going? Well as you can tell from my title I will be dishing on another blogging income report on How I made $15.23 My Sixth Month Blogging! Not my best month yet but hey I'm still thriving! And most of all I'm motivated! How many REAL bloggers can say that? I started from the bottom and I'm still here….with a smile! 
**This page contains affiliate links to products I recommend. If you purchase something from this page, I may receive a small percentage of the sale at no extra cost to you**
Let's Catch Up
Now if you have been keeping up with me then you know that last month I didn't do that great. I mean I made money which I am sooo thankful for, but I didn't meet my goal for the month which was to simply keep trending upwards. Like I told some of my readers in my last blog post comments, at first I was hesitant to even write a income report. Because of the simple fact that it wasn't telling or teaching you how to make $2,000 a month blogging. In fact I gave you the Ugly Truth about Blogging. Sometimes you make it and some times you just don't.
I literally explained my steps to making the money I did make and how you can stay motivated even when you haven't met your own goals. Not only did my blog comments inspire be to write this post but it also let me know that my thoughts and ideas were true. Other bloggers want to know the good, the bad and the ugly! And most of all they want your TRUTH!
Prior Income Reports
1st Month – How I Made 91 Cents In My First Month Blogging
2nd Month – How I made $42 My Second Month Blogging
3rd Month – How I Made $44.82 My Third Month Blogging
4th Month – How I Made $59.65 My Fourth Month Blogging
5th Month – How I Made $25.66 My Fifth Month Blogging
The Ugly Truth
So if you want to know my truth, this month, it's pretty ugly! Not only did I make less money, my motivation to continue to write wasn't there. Well let me take that back. I was hella motivated to write BUT I was also hella exhausted from life. (ie. working my two jobs and trying to have a social life). Is it hard for you to live a normal life and still blog consistently? It may just be me trying to be super woman but this ish is HARD!
But at the same time I love a good challenge, especially when it's something I love to do. Blogging to me is sooo therapeutic and fun and I rue the day that it no longer has that affect on my life. I will legit have great ideas to blog about and I think to myself "when will I actually have the time to actually start and finish this post? Who will actually want to read it? How many people will comment?"
To My Readers
Never ever think that you comment means nothing to a blogger. Because it whole heartily does. Just ONE comment can boost the moral of a blogger who is ready to give up. Something as simple as "Great post" or "I totally understand where you are coming from. It not only allows "us" as bloggers know what you like to read but that it actually touched you enough to post a comment.I mean isn't that the whole point in blogging? 
 To share your thoughts on a matter in hopes to have a decent conversation, or even an debate?
There is absolutely no point is writing if you feel as if no one is going to read it. So do every blogger a favor, if you liked a post, share it, and comment. Something that simple could boost the moral so much for the person who took weeks, days, or hours writing that post. This goes for other bloggers too. Show support whenever and wherever you can.
What Worked and What Didn't
Facebook
As some of you may know I have Facebook page vnewtondesigns and I'm also in these amazing Facebook groups for bloggers. Since I didn't really post much in June I decided there was no need for me to try and promote any old stuff. Could I have been wrong? Yes, but I also, once again did not want a high a** bounce rate. Which oddly enough happened anyways! So all in all this month Facebook didn't work, but that was all on me.
Pinterest
Pinterest is LIFE ladies and gentlemen! My everything when it comes to contributing to views. I legit can post nothing new, promote no where on social media and still get double digit views from Pinterest alone. Pinterest is a BEAST and because of that I love it! So hell yes Pinterest has always and will always, show me love. In my opinion if you do nothing else focus with promoting your material make sure you use Pinterest religiously!
Instagram
I'm not gonna lie. I didn't post ANYTHING about my blog the entire month of June. Partly on purpose, because like I've mentioned before only 1% of my viewers come from there. So I'm never really pressed to give Instagram any life. But that is not to say that you won't have tremendous success. For me it's hard to get my current followers to like a post about my blog so what REALLY makes me think they would actually take the time out to read one of my post??
I mainly use Instagram to motivate others, keep in contact with my blogger friends and to support others who in return I hope would also support me. I am making it a new goal to get back on my Instagram kick and post more frequently so if you would like to keep tabs on what Designs by Vee (ie. me is up too definitely follow me!
Twitter
Twitter and I are still trying to become best friends. I still only use it to post my new material and also re-post anyone who follows me posts. What can I say? Sharing is caring, right? If you would like to follow me you can do so here. I will say that Twitter is slowly working for me, so I think I'll keep it around a tad bit longer.
Tumblr
Another month has gone by and I still have no idea how to really use Tumblr and trying to figure it out is still not on my to-do list in any shape or fashion. I still post to Tumblr but only because I have a plugin installed that makes it easy to post to Twitter and Tumblr. If it wasn't for my plugin Tumblr would be nonexistent in my eyes. So with that being said, Tumblr did not help me at all this month per usual.
The Secret Tribe
Now last month I said that I would do better with this amazing group, but I'm afraid to say that once again I've slacked off! But the great thing about this group is they are always ready to support anyone and it's all legit genuine. I don't have to worry about my bounce rate being outrageous or my viewers not reading all of my material. So with that being said if you ever want to check this group out click this link and tell them Vee sent you!  You might as well take a peek, it's FREE!
I've been using this WordPress plugin called Squirrly for a few months now. I made it a point not to mention it until I figured out rather or not it was a good plugin/investment for my readers. At first, like any new blogger I have no idea what they heck I was doing with this plugin. I literally installed it and prayed it knew what to do on my platform. But per usual my blogging mentor Morgan got me right! Best plugin I could've installed!
But after using it for a few months and jacking it up, not only did I finally get the hang of it but I also started seeing SEO results from it! I mean people could actually Google something that pertained to what I had mention on my blog and find me. That's right, people on the world wide web are finding my baby blog! Designs by Vee is on the map people!! If you want to get your SEO game up definitely check into this plugin. Super easy to use and it has great recommendations for your website.
How I Made $15.23 My Sixth Month Blogging
Now to answer the question on How I Made $15.23 My Sixth Month Blogging. Just like last month it was an absolute struggle making money blogging. My savoir was Tailwind, ShareASale, and Goggle AdSense. If it was not for them I would be in the $0 league. Now let's be clear, I don't blog to make money but it definitely helps and it also keeps me motivated. I blog because it's therapeutic and I love helping others when I can.
I would love to sit at home like some people and watch the commas flow (ie. 
) to my bank account like some these bloggers I see on Pinterest but I'm just not there yet. And like I said before I never want this to feel like work. I have two jobs already I don't need a third.
Designer For Hire
Once again this month I did not have any new clients which seems to be my new norm and I'm not liking it! But while this would/could discourage most, I'm amp to revamp my Designer for Hire page and actually do more promoting. What doesn't kill you will make you stronger. I think the hardest part about starting an online business is getting your viewers to TRUST you and the product you plan on providing.
So if you plan on starting a brand new online business and have no clientele or a brand that you are not sure how to market make sure you do a lot of research. There is always someone else out there doing what your doing. Find out what they are doing right and where your weaknesses are and become a better boss!
Tailwind
This month I was able to make $15 off of people signing up and also purchasing Tailwind to help ease their efforts of posting on social media as frequently. It is soo easy to promote Tailwind because it seriously promotes itself. Which is why I consistently preach the benefits of this automated system that has made being a blogger so damn easy for me. Just in case you've never heard of this amazing tool let me give you a quick run down I'm going to break down how Tailwind will change your life forever!!
Tailwind is the smartest way to manage your presence across the visual web (Pinterest & Instagram). Tailwind is an official partner of both Pinterest and Instagram and offers a complete suite of marketing tools including Smart Scheduling, Analytics & Monitoring, Content Discovery, Promotion, and more. Keep in mind a LOT of other scheduling apps and bots are NOT and OFFICIAL partner with Instagram and therefore their activity can severely damage your account. Tailwind is one THE only approved app that I'm aware of that will not get you in trouble with Instagram.
ShareASale
If you've read my previous income reports you will notice that I usually don't say too much about ShareASale because I typically don't make any money from this affiliate. But Ironically this month I made a coin. Like literally, one penny from this affiliate. This is when you get paid per ad click. I didn't know that this affiliate paid per click but I am very Thankful!
Previous Income Reports
January 2019: 91 cents
February 2019: $42
March 2019: $44.82
April 2019: $59.65
May 2019: $25.66
June Income Report Breakdown
Tailwind – $15
ShareASale – 1 cent
Google AdSense – 22 cents
TOTAL: $15.23
Traffic Breakdown
So in the month of June I have a total of 1,387 users. Out of the 1,387 people 1,361 were new to my website. Now out of the total of 1,387 users I was able to hit a total of 1,667 page views. Not bad for not putting in a lot of effort in but per usual, the girl could be doing waaaay better.
Out of those 1,667 page views my users stayed at least 22 seconds. So that's telling me some of you guys are seriously not taking the time out to read my post, while others visited and probably shared and post and left. As always, the goal is to have viewers/users stay on your page for at LEAST one minute in order to lower your bounce rate from other users who come to get cliff notes. So Thank you in advance if you have made it this far in the post. Giving me a whole minute of your time is greatly appreciated.
Google AdSense for the Month of June
A quick breakdown of what you are looking at right now. In the month of June I had 2 Google Ad clicks which amounted to $.22. Now keep in mind this is not money that has been paid out to me yet. With Google Adsense you have to reach $100 in order to receive payment. This is why the more exposure to your blog the better. You have a higher chance of getting paid for all your Google Ad Clicks.
My Blogging Schedule for June
Like I've said before and I'll say it again, although you put together a blogging schedule in theory it sounds great but we are human and sometimes we fall short. Well this month I didn't fall short I just fell! But it was not from lack of trying! I promise you that, you will see the old Vee coming back hitting you left and right with steaming hot material that you will actually enjoy reading. But just for the heck of it, here is what my schedule looked like for the month of June.
Blog Post
Per usual my goal for my Blog Post is to always post at least twice a month. I ended the month with 1 blog post! Womp, womp, so much for getting my motivation together right? I promise you June kicked my butt with all the personal life activities. So yes I tanked my blogging schedule but I am STILL motivated to push through this hump and crush my goals for July!
How I Made $25.66 My Fifth Month Blogging
Retail Rants
I held true to my new goal and got in my 2 Retail Rants this month! I wish I would've made this decision a lot sooner, but hey better late then never.
Motivational Quotes
So for the month of June, I was motivated just not on pushing out new material. So with that being said of course I did not create not one motivational quote the entire month. Terrible I know it! But I'm human and there are still six more months in the year!
Get The Looks For Less
Welp, not one this went out for this category! Which is absolutely crazy because I'm sooo addicted to fashion and buying stuff…yet even with all that being said I couldn't get out not one post.
Interior Design
Once again I have absolutely slacked my entire ass off on this category. I would just do away with the whole thing but I absolutely LOVE interior design. I have my inspiration back to start getting my house in order before the winter so just bare with me and stay tuned!
Goals for July
Designs By Vee Goals
Page Views: 3,000
Blog Post: 2
Retail Rants: 2
Motivational Quotes: 2
Get The Look For Less: 1
Interior Design Post: 1
Social Media Goals
So if I slacked off on my blog post what the heck do you think happened to these social media goals?? #nojudgementzone I plan on going hard in the next couple of months although I got a lot of major events in the month on June. Just keep me and Design By Vee in prayer . We will need it to make this empire a success.
My Social Media Goals For June
Get my Pinterest followers up to 400
Facebook likes to 150
Instagram followers to 1,500
Twitter followers to 60
Tumblr followers to 10
Affiliates Goals
All my goals for my affiliates will remain the same for July. I promise one of these days I'll be able to change them. My baby blog is on it's way to a major glow up, I can feel it!
ShareaSale
Make at least 5 affiliated sales
Google Adsense 
Make at least $5
Designer for Hire
Get 6 more clients for the month.
My Top Pin For The Month Of May
Before You Go
Keep in mind that no one's success came overnight. It takes hard work, determination, consistency, and a lot of motivation to be successful at anything in life. As you can see this is only my sixth month blogging and to me I wasn't that successful as a blogger this month, but guess what? I kept pushing threw. Not only does not meeting my goal motivate me to do better it also inspires me to work harder.
I am not here to tell you what to do, I here to motivate you. Rather I'm having a successful month or not I want to give you my truth and most of all what I to get where I am. Like I said before to some bloggers they could only dream of making $15 a month better yet a year. To others that chump change and you'll read from their reports how they made their first $1,000.
At the end of the day you have to do what works for you. No one blogger has the key to success when it comes to delivering a message to your audience. Your personality will not mesh will everyone in your audience. What you blog about might not be for everyone and that's OK. Stick with your niche, keep writing, keep reading, keep learning. As time progresses you will see what your readers love to read from you by the comments they leave, the amount of re-post you have and how many likes you receive.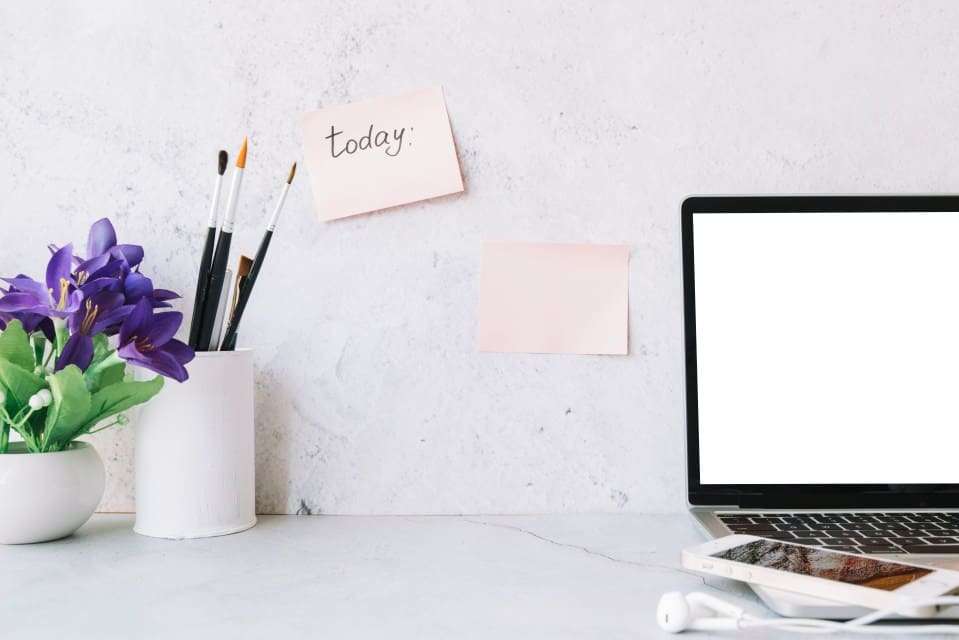 You will have people who come to your blog read your material and leave without saying one word, that doesn't mean your work is terrible by any means. They could've came got exactly what they needed and been on there way not even thinking to comment because they could be a.) shy or b.) thinks no one would care. So don't let the views verses the silence keep you down. They came, they saw and the moved on but the most important take away is the SAW! They actually read your material, so push through all your struggles and just keep swimming!

Latest posts by Cristina Coroiu
(see all)