If you've ever created a sitemap for your website manually, you know how time-consuming and tedious the process can be. Not to mention, it's easy to make mistakes that can negatively impact your website's SEO. Fortunately, with a navigation hierarchy generator tool, you can create accurate sitemaps in a matter of minutes.
What is a Sitemap Generator Tool?
It is a software application that creates a navigation hierarchy for your website.
A site structure map is a file that lists all the pages on your website and helps search engines crawl and index your website more efficiently.
It crawls your website and extracts all the links and URLs, creating an XML sitemap that you can submit to search engines like Google, Bing, and Yahoo. It offer a variety of features and options to customize the navigation hierarchy according to the needs of the website.
For example, you can set the priority of certain pages to indicate their importance, or exclude pages that you don't want to be indexed by search engines.
Why Do You Need a Sitemap Generator Tool?
A sitemap is an essential component of your website's SEO strategy.
Without a sitemap, search engines may not be able to find all the pages on your website, and your website may not rank as high as it should in search results.
Here are some reasons why you need it:
Improved Crawling and Indexing
A sitemap helps search engines crawl and index your website more efficiently.
It provides a clear map of your website's structure, making it easier for search engines to understand the relationships between different pages and the importance of each page.
Better User Experience
A sitemap helps users navigate your website more easily.
It provides a clear hierarchy of your website's pages and helps users find the information they're looking for more quickly.
Improved SEO
A sitemap can improve your website's SEO by providing search engines with important information about your website, such as the frequency of updates, the last modified date of each page, and the priority of each page.
Easier Maintenance
A sitemap makes it easier to maintain your website by helping you identify broken links, missing pages, and other issues that can affect your website's performance.
How to Use Squirrly SEO's Sitemap Generator Tool
Install and Activate the Squirrly SEO Plugin
First, install and activate the Squirrly SEO plugin on your WordPress website.
Customize Your Sitemap 
Navigate to Squirrly SEO > SEO Configuration > Tweaks And Sitemap to reach the Sitemap XML panel.
From this section of Squirrly, you can choose the post types for which you want Squirrly to build a sitemap. To add a post type to your sitemap, make sure to slide the toggle right.
If you don't use a post type, there's NO reason why you should activate the option for it. Note that Squirrly doesn't exclude any pages on your site from the Sitemap unless you choose so by deactivating the creation of sitemap for certain post types.
This is not the only thing you can customize here, though.
To give you more control, Squirrly allows you to configure many sitemap settings.
For more details and guidance, please check out this article inside our Knowledge Base.
Once you're happy with your sitemap settings, simply click on the "Save Settings" button shown in the image above.
Thanks to its Sitemap Generator Tool, Squirrly will build your sitemap taking into account the settings you configured here.
Submit your Sitemap XML to Google Search Console
OK, so you've built your XML sitemap. What should you do next?
If you want Google to find your XML sitemap quicker, make sure to add it to your Google Search Console account.
If your XML sitemap is already added, it will show in the 'Sitemaps' section of your Google Search Console account.
If it's not, no worries!
You can simply add it at the top of the page, just like in the example shown below. Make sure to hit Submit, and voila! You're all done.
You will be able to see all sitemaps that Squirrly has created for your site, along with how many URLs are included in each sitemap.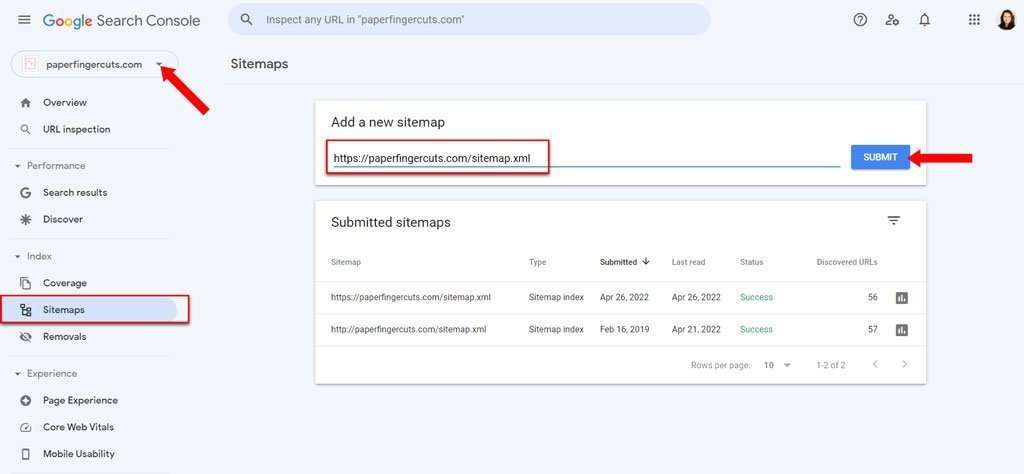 Now You Know
With Squirrly SEO's sitemap generator tool, you can create accurate sitemaps in a matter of minutes, and ensure that your website is fully optimized for search engines.
So why wait? Install Squirrly SEO today and start generating your sitemap!