Types of keywords that you can include when doing Keyword Research: 
Direct 1 Keywords (something general like: social media tool)
---
Direct 2 Keywords (keywords that show strong buying intent like: buy social media scheduling tools)
---
Direct 3 Keywords (based on the Keyword Research Formula: read the lesson where the Formula is presented to get the ideas)
---
Direct 4 Keywords (based on jobs related to the Direct 1 Keywords: in this case something like: "Facebook Automation", "Schedule Posts to Instagram", "evergreen social media posting")
---
Direct 5 Keywords (alternative pages: "squirrly social vs buffer", "buffer vs Hootsuite", etc.)
Now that you know the examples above and how to pick the different levels, spend time thinking about these for your OWN industry.
I've talked to startup founders creating social media tools and they had no idea how to do SEO for their startup. All they could think about was the keyword "social media tool". That's why they were not successful with search engine optimization.
Here's how one new business owner became super successful with this strategy. (he got orders before he even started his business)
Also, think a lot about how you can structure your own Direct 1, Direct 2, Direct 3 and Direct 4. Then take your ideas to WordPress – Squirrly SEO– Keyword Research – Find Keywords. Place them in.
Check their stats. Pick the best you find.
What can you do with the keywords you find?
For all of these direct keywords, you can build pages with good conversion elements at the top of the page (above-the-fold section) and then long content on the page, to get it ranked. But more about this in the next few days of your 14 Days Journey.
There are a few more ideas you'll learn about these during the Coaching Session. Check your inbox. You'll be receiving emails in the first 14 Days of using Squirrly SEO. If the 14 days passed, then search your inbox for "Squirrly" to see if you can find them stored.
Otherwise, request them in the JourneyTeam Facebook group.
Of course, if your industry is ultra-competitive and all good direct keywords are targeted by HUGE sites you can't dream of overtaking, there's good news!
You can choose an indirect keyword.
This will mean you'll have to work on a different Focus Page for the remainder of your 14 Days Journey. But hey, it's infinitely better to work and rank higher than to stagnate and get no results.
Usually, indirect keywords are used in blog posts. I found 100 indirect keywords useful for sites in the fitness industry, by going after blog topic ideas targeted by the FitBit wearables company. Took them out and placed each keyword they used into our Keyword Research tool.
Generated the following report: [link to report]
Just by reading the report you'll figure out how to find indirect keywords for your own industry.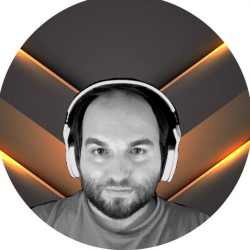 Latest posts by Florin Muresan
(see all)