Welcome to Squirrly's Affiliate Program.
I'm happy to introduce you to the Affiliate Program Platform. Let me show you around! 🙂
Log In
You can Log In here: https://squirrly.idevaffiliate.com/
We recommend bookmarking this link for easy access.
Your Affiliate Dashboard
This is your dashboard.
From here, you can access all the key sections of your Affiliate Account:
General Statistics. There, you can see an overview of all your transactions, current earnings, and how much traffic your affiliate links have generated.
---
Custom tracking links. Generate keyword tracking links and alternate incoming page links. View detailed reports for the generated links.
---
Commissions. See your current pending balance, as well as your current and paid commissions. Note! All the commissions have to be accepted by the Squirrly Company before you'll see them in your dashboard.
---
Payment History. View all the payments that were made to your affiliate account in this section.
---
Traffic Log. This shows you the incoming traffic for your affiliate links.
Be sure to also check out the FAQ section.
Contains critical info you should know as a Squirrly Affiliate, including:
rules and restrictions you should be aware of before starting to promote Squirrly Products;
information regarding Commissions;
information regarding Payments;
and more.
Your Affiliate Links
As a Squirrly affiliate, you can get a Predefined Page Link and alternate incoming page links to promote Squirrly's Products.
All these links are generated within squirrly.idevaffiliate.com, which you get access to by becoming a Squirrly affiliate.
Predefined Page Link. This link leads to a predefined page on our site which features all products.
You can find this link in your affiliate dashboard.
Alternate Incoming Page Links. Alternate Incoming Page Links are custom links. All you have to do is enter the URL you want traffic delivered to and the platform will create a link for you.
This is where you generate Alternate Incoming Page links inside the platform. (you also get access to a simple tutorial that shows you how to generate this type of links)
The Alternate Incoming Page Links give you a lot of flexibility.
You can use any link you want to create multiple entry points to sales funnels.
You can build your own marketing system or simply use the pages that the Squirrly Company has already created for the products (since they are already turning visitors into customers).
Note!
Once a user clicks on your Predefined Page Link or any alternative incoming page links, the Affiliate Program Platform starts tracking him/her for 90 days.
Therefore, if this user buys any of Squirrly's products within this timeframe, you'll receive the commission for each product they buy.
However, most of the products that are included in the affiliate program are subscription-based.
And since Squirrly offers recurring commissions, a percentage of every payment is going to hit your bank account every month – for as long as the customers you brought keep paying for their subscriptions.
Our program provides tremendous benefits to help you maximize your earning potential and generate passive income.
Learn more about this and take a look at some real numbers you could be making as a Squirrly Affiliate here.
Your Affiliate Resources
Get quick access to resources that will help you effectively promote Squirrly products – right from your affiliate dashboard.
1. Easy Guides to Help You Get Started with Promoting Our Products
✨ How does this resource help you?
As a Squirrly Affiliate, there are numerous ways to talk about our products and earn a commission.
By exploring the guides we've created for each one of the products included in the Affiliate Program, you'll get new ideas on different ways you can promote them. So that you can start earning those sweet, sweet commissions as soon as possible.
☝️ Access it right from your Affiliate Dashboard!

2. Inspiration Hub: An Always Growing Library of Marketing Ideas
✨ How does this resource help you?
This resource will help you discover tested and proven lead generation assets and marketing funnels that we've created and that YOU can use to generate sales for our products.
It will also get your brain buzzing with marketing ideas that will inspire you to think outside the banner and promote Squirrly Products in creative, effective ways.
If you're scratching your head trying to figure out what you can do to earn money as a Squirrly Affiliate, this will help spark some ideas.
☝️ Access it right from your Affiliate Dashboard!
3. Media Folder
✨ How does this resource help you?
We've prepared hundreds of free visual assets to help you promote our products quickly and maximize your commissions.
Cool graphics,
Banners,
Testimonials,
Videos,
Brand Books,
and more are included.
Use them in your articles, emails, on social media – and anywhere else you may be talking about our products.
☝️ Access it right from your Affiliate Dashboard!
Key Takeaways:
As a Squirrly affiliate, you can use a Predefined Page Link and alternative incoming page links to promote Squirrly's Products.
You have access to many Marketing Materials and resources directly inside the platform.
You can see your transactions, current earnings, and traffic any time you want.
Everything is monitored by objective third parties (iDevAffiliate and FastSpring) with amazing tracking capabilities.
The Time is Now!
Building an affiliate marketing online business can be extremely lucrative. As a company, we've invested a lot of money and risked a lot during all the years spent getting Squirrly off the ground and making all these software products successful.
Often, we struggled. But everything got us to where we are today: in the position to be able to create marketing products that people love and pay for every single month.
As a Squirrly Affiliate, you'll experience none of the risks or the stress that comes with being an entrepreneur and building a Software as a Service business. That's because you'll be promoting products that are market-proven; products that stood the test of time and have a loyal customer base.
Over 5,000 leading companies, professionals, and freelancers trust and invest in Squirrly products. Our retention rates are becoming better and better. This is the best time ever to be our affiliate.
Good Luck and Keep Promoting!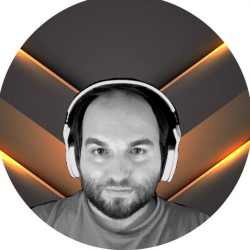 Latest posts by Florin Muresan
(see all)