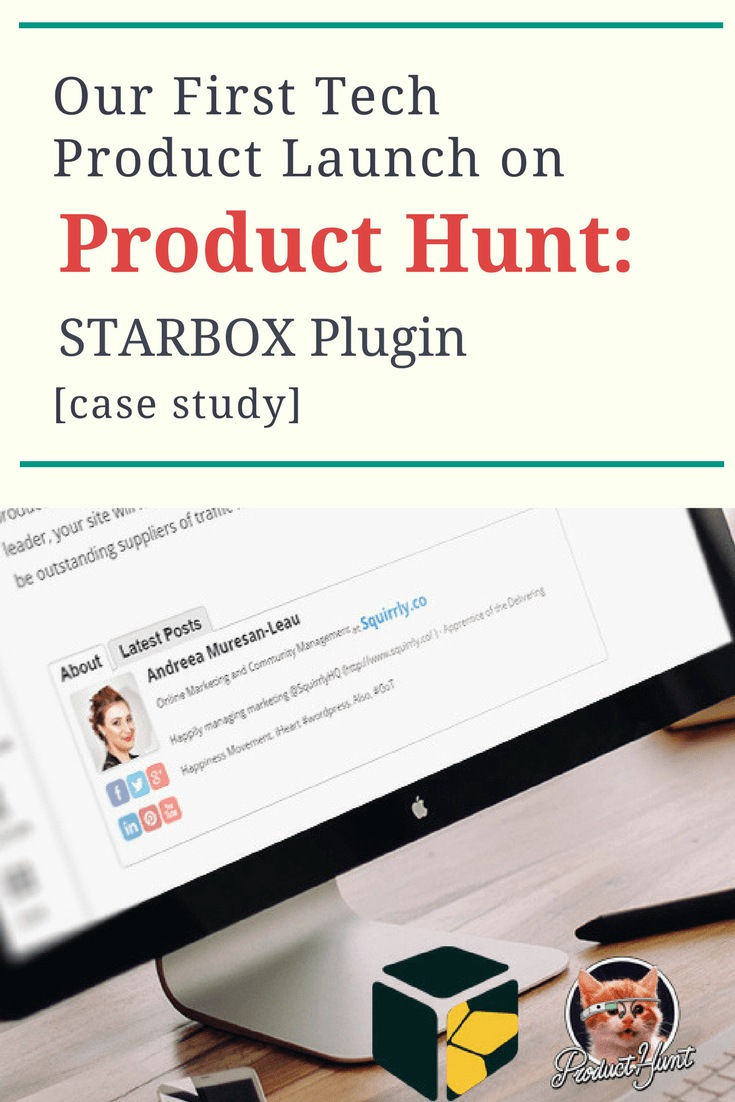 Getting on Product Hunt is the new most wanted thing by any marketer, developer, or business man. You can also call it the Big Dream. But, as you already know, not all dreams come true.
The same applies in this case.
To get launched can be easy, but to stay there, to be on the front page, that is the challenging part.
Recently we had one of our tech products (Starbox plugin) launched on Product Hunt. If you haven't heard of the plugin until now, you can try out the free version today.
And like any big launch, it was almost impossible not to encounter some obstacles – which is not entirely bad.
After all, obstacles make us stronger. Teaching us valuable lessons which we want to share with you.
Our first launch on PH taught us some valuable lessons which we now want to share with you.
In this article, we'll focus on the story of our product launch on this marketing platform. We'll showcase the key takeaways which will help you be a better marketer, especially if you're planning to launch a product on this platform.
[sqcta text="Prelaunch Preparation" type="header"  color="blue" size="30px"]
There are lots of new platforms on the internet to help share your product with new people. As a team, we were considering experimenting more with them.
We felt we needed to understand how they work. We also wanted to know if we can maximize our marketing efforts for future products. That way, more people would get to hear about our products and try them out.
So, we decided to launch one for our tech product on Product Hunt. Namely the Starbox Plugin.
Some of you are already familiar with what this plugin can do. Those of you who aren't should know that Starbox is an author bio box which you can display at the beginning or the end of your articles.
It's that part where you share details about the author with your readers and where they can find you or your latest articles.
You can get a complete understanding of the product and even try it out for FREE.
So, this was the tech product we wanted to launch.
Everyone would like to hear about what happened on the day we launched, but many important steps were taken before that day.
[sqcta text="The Hunter" type="header"  color="blue" size="30px"]
To get started on PH (Product Hunt), you need a hunter. They are the persons who will add your product to the platform.
It's best to find a famous hunter with lots of followers.
[sqcta text="If your hunter is a big name in the PH universe, your product will pop-up in all their follower's notifications. With the most popular PH hunters, you'll get most of their follower's upvotes." type="lite"  color="yellow"]
You can read more about how Product Hunt works in Ana's article.
We needed to find a hunter for our product. And we did! We started talking with Violeta almost one month in advance.
[sqcta text="Tip: It's very important to search for your hunter(s) at least a few weeks in advance." type="blockquote" color="yellow"]
My recommendation is to start your launching research by searching for the hunter. You can review this list of hunters and choose the best one for you.
Always choose 3 hunters. Start a conversation with each one of them. You might see that your first choice wasn't quite the best fit for your product. Or maybe find out that the second option you had is not available on your launch day.
You never know. Just make sure you have enough choices for your big day.
[sqcta text="Research" type="header"  color="blue" size="30px"]
Before the event, you need to do a lot of investigating. The main things we focused on were:
What would be the best Day and Hour to launch
People which upvoted similar products and their contact details
Tag-lines
Product Images on Product Hunt
Platform specific behavior
This information helped us better organize our activities throughout the Launch day.
[sqcta text="Create and Engage" type="header"  color="blue" size="30px"]
Step three of our preparation was creating the needed materials for the Launch day.
One big part of it was the Product Hunt kit, but our team also focused on:
Writing messages to help promote the campaign on social media
Creating the banner for the product site
Social media images
Template emails
Materials to help our email list get familiar with product hunt.
We started to engage all the people that upvoted similar products on PH. But they weren't the only ones. We also reached out to brand ambassadors, marketing partners, friends, and family.
From when we started the research phase, we also kept our Product Hunt Accounts active. Meaning we upvoted products each day, tweeted about them and shared them with our following.
[sqcta text="The Launch Day of Our Tech Product" type="header"  color="blue" size="30px"]
The big day was getting closer.
We decided to launch our author box plugin, Starbox Plugin, on December 7th.
We encountered our first big problem just 18 hours before the Launch!
Violeta, our hunter, got sick, and she couldn't hunt any products for some time. Ok, but we were 18h away from our launch.
We had already told people the event was happening. So what could we do?
Remember I said earlier that it's important to find three possible hunters and stay in touch with all three of them. Although we found three hunters, we only kept in touch with Violeta. And this was a big mistake.
Try not to panic if something like this happens to you! All you have to do is keep your calm and think clear.
And here was our solution:
One of Florin's old online friends would be our hunter. Franco Varriano swept in and saved the day!
Let's see how was our launch day.
[sqcta text="Gathering the Troops and Briefing on the Strategy" type="header"  color="blue" size="25px"]
12 a.m. San Francisco (10 a.m. Eastern Europe)
Now that we had a hunter, it was time to move on with the launch. We gathered all the team in the same office and informed them of the latest details.
Also, we checked again that we had all the documents we needed, that the product hunt kit was ready to go. The images were in their final form and ready to go.
You wouldn't believe how time flew on the launch day.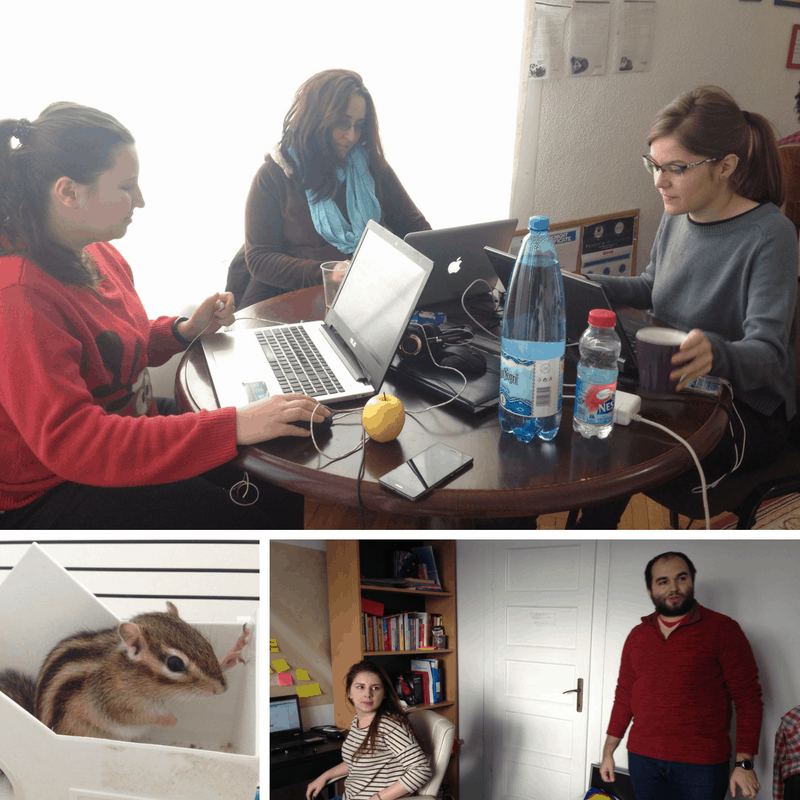 Everyone knew their part in the "show" and was ready for the first blast off in the PH universe. Even our squirrel was ready to go.
[sqcta text="Putting Everything Into Place for the Starbox Plugin" type="header"  color="blue" size="22px"]
2 a.m. San Francisco (12 p.m. Eastern Europe)
It was time for our kit to be sent out. Florin contacted Franco by email and sent him the kit.
[sqcta text="Tip: Having a Product Hunter kit can save a lot of time." type="blockquote"  color="yellow" ]
Creating the kit beforehand gives you the opportunity to make sure everything is done right. It also simplifies the hunter's job. The kit should include:
Name of the product
URL to the product site
A short tag-line
Platforms it works on
A few categories the product fits in
Screenshots with the tech product
I suggest you be very careful with the images. You have to choose some excellent, clean and very easy to understand ones. When people look at them, they should be able to understand what the product does in the first 5 seconds.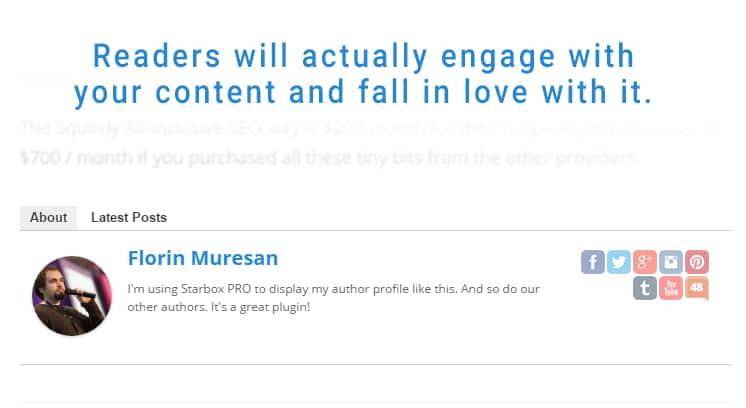 This was another lesson we learned during our launch day. We had some great pictures. Well, at least they seemed pretty awesome to us. However, as it turned out, the images weren't as clear to everyone.
You know how it is when you work with the same product over and over again. You get to know it inside and out and are tempted to assume everyone knows the product as well as you do.
Most people on Product Hunt might have never interacted with similar products. That's why is not a bad idea to include a tutorial or a presentation video of your product.
Franco added one for Starbox the next day.
[sqcta text="Tip: Make sure your video or the most suggestive picture is the first one" type="blockquote" color="yellow"]
[sqcta text="Our Hunter Gets to Work" type="header"  color="blue" size="22px"]
3 a.m. San Francisco (1 p.m. Eastern Europe)
Franco was very punctual and at 3 a.m. sharp he hunted our Starbox Plugin on Product Hunt. The entire team got very excited and started working on their tasks immediately.
Each of us had to contact a list of users, brand ambassadors and other partners on the launch day.
Timing Is Everything
Maybe you are wondering why we chose 3 a.m San Francisco as our launch hour.
Most Product Hunt users are from the San Francisco area
The founders of the platform are from SF, so there's no surprise there.
This is why you should focus on San Francisco first rather than targeting other parts of the globe. At least on the first day, this will be the most important geographical area for you.
The best hour for you and your team
The second aspect to take into account is finding an hour that works for your time zone as well. In our case, 3 a.m. seemed to be a perfect time.
We were in the middle of the day (in the Eastern Europe time zone). It was perfect for us to talk with our online friends, business partners and all the people we were counting on.
The Name of Your Product
[sqcta text="Tip: Always make the title of your product very clear for everyone." type="blockquote" color="yellow"]
We were 2 minutes in, and we already got a big question.
Few minutes after that, the hunter had to change the name of the product into "Starbox Plugin." It seemed that "Starbox, the author box" was confusing people in the PH community.
[sqcta text="The First Hour – The Most Important Count" type="header"  color="blue" size="22px"]
4 a.m. San Francisco (2 p.m. Eastern Europe)
The first hour after you get launched on PH is the most important one. It would be great if you could gather somewhere between 20-40 upvotes. This counts as a great start for your product.
We had 29, and we got the "Trending Right Now" badge.
Getting the first upvotes shouldn't be so hard. If you have a big team, you already have your first upvotes.
Be very careful how you manage this, though. Don't let all your team upvote your product at the same time. More importantly, don't upvote from the same I.P. It can come up as spam or automated. Try to use your phone network (3G, 4G), not the WiFi.
If your team is small, count on your support system as well. Friends and family may be glad to offer their help in the form of an upvote. They can be your first-hour upvotes and help you get more people to see your product.
Don't exclude business partners or fellow organizations. They might be willing to vote your product just because they trust your business – regardless of the number of upvotes you got.
[sqcta text="Promoting and Over Promoting" type="header"  color="blue" size="22px"]
5 a.m. San Francisco (3 p.m. Eastern Europe)
When you get launched on PH, you have no time to waste. You have to hurry to get as many upvotes as possible by the end of the day. But getting the upvotes you want can be pretty tricky.
[sqcta text="Tip: Never, ever over-use your Product Hunt link." type="blockquote" color="yellow"]
You can't ask people directly to upvote you. But you can encourage them to do it by asking them to share their support for your product or to express their love for it.
This approach works well with:
Clients using the tech product for free
Beta-Testers
People who already preordered your product
When we got hunted, we got overexcited and we shared our PH link everywhere. I mean, literally everywhere!
And this hurt us twice.
1. We had a word from Ben, the Community Lead of PH 

We made a list of possible people who could upvote us. We engaged with them few weeks in advance. On the big day, we literary invaded them with our PH link.
We sent it to everyone. It seemed to be the easiest and surest way. If you send them on the Product Hunt home page, they see other products and they can upvote those products too.
2. We never got up in their tops
When you launch your product, you don't want the people you bring to the platform to upvote other products as well. Especially those which were launched on the same day.
You are fighting for the first place, or at least to end up in the top five for that day.
You have to find a way to send people on PH homepage and make them upvote only your product.
Now we have some ideas on how to do that because we've learned from our mistakes:
1. Don't over-share your PH link.
2. Find alternative URLs to share, like
PH homepage,
PH topic,
PH keyword page.
In others words, send your people in different PH search lists where you are on top, or at least in the top five.
3. Use email to contact your possible upvotes. It might take more time for them to answer and express their vote, but it's safer.
4. Use link shortening services and not Hashtags on Twitter. You are not searching to be popular on Twitter with these messages. You want to catch the eye of the person you've already engaged with. A mention is all you need.
5. Create a landing page that redirects to your tech product PH page. Promote the landing page with the product presentation.
6. Message free users and beta testers within the actual product. This way, anyone using your product that day can find out your product is featured on Product Hunt.
Focusing on one communication channel
[sqcta text="Tip: Never assume one channel for communication is enough." type="blockquote" color="yellow"]
Another mistake we made was that we focused only on one channel of communication: Twitter.
This approach caused a big problem. All the people with whom we've been talking about our product were on Twitter.
We never tried to get people's emails, or Facebook profiles or other social media account. We thought that Twitter was enough.
Of course, we sent emails to our email lists with the launch, but let's face it, this is not enough.
So, we got "banned" from our strategy. The plan was to talk to all the people we had in our lists and send them to our PH link. We had to stop. We all hate spam and pushing information.
It was a wrong path to follow. What did we do next? Well, we've waited. For almost 2 hours, we've just waited.
We were staring at the screen and got happy whenever we got a new upvote. One of our colleagues even shouted out when a new upvote came, like people shout out at bingo.
For those 2 hours, we didn't share our PH link anywhere, and we still got some upvotes. We were happy, but something went wrong. We never reached the PH top.
Upvotes came, comments came, but we were not climbing at all. That was the moment when we knew we'd never be in the top 5 of that day.
[sqcta text="Reaching Our Goals" type="header"  color="blue" size="22px"]
8 a.m. San Francisco (6 p.m. Eastern Europe)
Ok, we got comfort with the idea that we are not going to finish in the top 5. But we weren't giving up. Our goal was to get 100 upvotes. So, we started working to accomplish our aim.
Maybe you are asking yourself why our goal was only 100 upvotes.
Realistic Goals for Product Hunt Users
It is because of our product. That doesn't mean that Starbox Plugin doesn't deserve more upvotes. It means that it is a very niche product. Starbox is for people with WordPress blogs. There are two niche categories: bloggers, writers, marketers and WordPress users.
Both of which are not entirely the main topic of the platform. WordPress is a category on PH, and bloggers, writers, marketers are a sub-category of WordPress.
Imagine this: Product Hunt is a big lake with many kinds of fishes. Starbox was just a small fish in a large bank. Our chance to get more than 100 upvotes was more a dream than reality.
Ok, now you're probably wondering why we were aiming for the top 5 with only 100 upvotes. Well, this is more about who gets launched on PH on the same day as your product.
In our preliminary research, the top 5 products weren't with hundreds of upvotes. It seemed that our launch day wasn't so lucky. Of course, if Apple, Pandora, Netflix or other big brands get launched on the same day as you, you can imagine they will win with their eyes closed. Luck plays an important role too.
Changes in Strategy
We started reaching out to our contacts, friends of our friends and people who wrote about us. We started searching for their email address or other social media accounts. It was hard, and a little too late. But it wasn't useless. Some people found us on PH homepage and upvoted us.
Even KittyBot by Product Hunt sends Starbox Plugin to Slack teams. It was quite nice to see that KittyBot recommended our product.

[sqcta text="The End of the Day" type="header"  color="blue" size="22px"]
1:40 p.m. San Francisco (11:40 p.m. Eastern Europe) 
In less than 12 hours after we got launched on Product Hunt, we reached 100 upvotes. We were so happy. Glad that we've accomplished our goal and that PH shared our success.
As you can see, even though we had more upvotes and comments than other products, we never climbed. That's because of our mistakes.
Our presumption is that we got flagged or banned for upvotes that came from the direct link. They showed those upvotes, just that they didn't count them for the top.
So I will say it again: Don't share your PH link too often.
Here is a screenshot with our 100 upvotes of which we are really proud.
I believe that they are counting an upvote differently from the PH homepage than an upvote from the direct link. When I upvoted it, I did it from my phone and from the home page. Immediately after I upvoted, Starbox Plugin climbed one position in the top. But of course, the other products were still climbing and we got left behind.
Even so, we were feeling pretty content about how our first launch on Product Hunt went.
[sqcta text="Next Day and Final Results" type="header"  color="blue" size="22px"]
12 a.m. San Francisco next day (10 a.m. Eastern Day next day)
After we had reached 100 upvotes, we didn't do anything for Starbox Plugin to climb in PH top. It was almost midnight for us, and after all, we couldn't do much more.
We focused only on one channel. It was too late to try something new. But even so, the next day came with big news. We ended our launch day with 119 upvotes. On the 22nd place (still on the home page) from 72 products which were launched during the same day.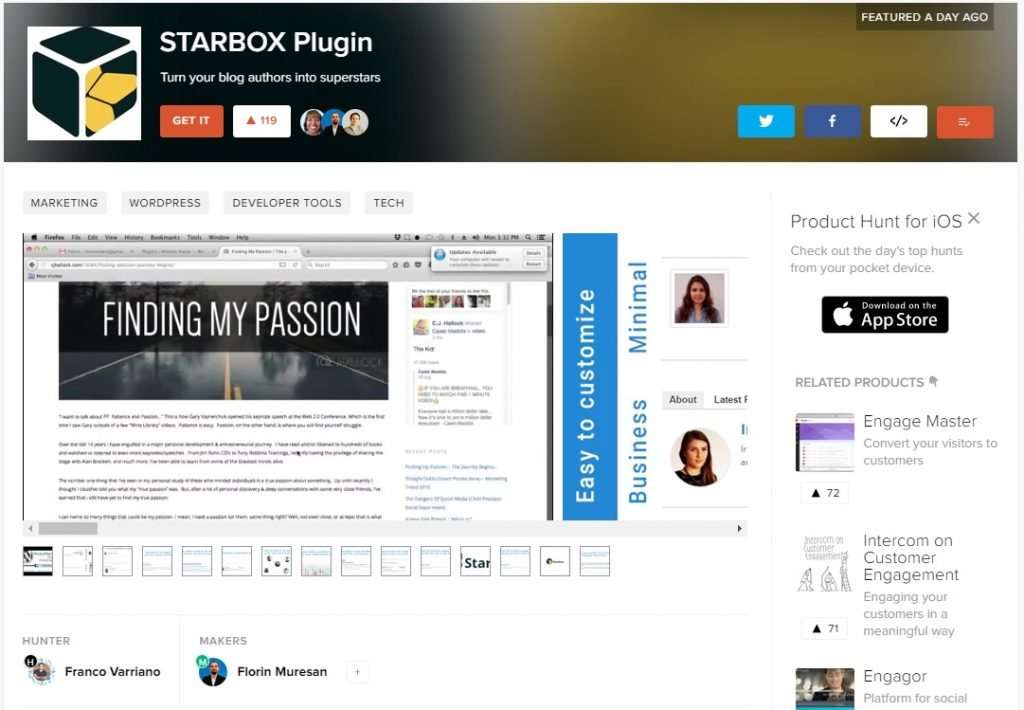 And that's not all. We reached the top 5 for WordPress topic. In the end, we did it. We reached top 5. It doesn't matter so much that it wasn't in the overall PH top. It matters more that we reached top 5 in a target field for our product.
Starbox Plugin was our first product launched on Product Hunt. Also, it was our first team project where the entire team worked for the same objective. From the technical support team to the CEO, we all played a role.
[sqcta text="Takeaways" type="header"  color="blue" size="25px"]
We learned a lot of things about PH and how to get launched on it. But we also learned how to get "banned."
Here are the key takeaways for your launch on Product Hunt that you should keep in mind:
[sqcta text="
Find a well-known Hunter for your product. The hunter's following might have a significant influence on the outcome of your products launch
Search for 3 Hunters and stay in touch with all of them at least few weeks in advance. It's important to have a plan B and a plan C in case anything happens on the day of the launch.
Research your strategy. Find out the best day of the week and the best hour when more people can see your product and hopefully upvote it.
Establish lists with possible upvoters. Find out all their contact details and interact with them a few weeks in advance.
Create the kit in advance to the big day. You can even try A/B testing the tag-lines and maybe even the images.
Select your time for the launch in relation to the San Francisco time zone. Most users are from there and having your product in the top 5 by the time they wake up will help you gain upvotes.
Make sure your product images are clear. Even consider adding a video presentation.
Upvotes in the first-hour matter a lot. Convince your team, family, and friends to be the first voters.
Have an easy to understand title for your product.
Never over-use your Product Hunt link.
Don't focus only on one channel of communication. Find inventive ways to reach more people through several different channels.
Set realistic goals. Understand how many already existing users of PH would be interested in your product. Establish your goal based on that.
" type="lite"  color="yellow"]
[sqcta text="Conclusion" type="header"  color="blue" size="25px"]
In the end, the Starbox Plugin Launch was a lesson for each of us. Everyone from the team learned something new, especially our new colleagues. For them, it was more interesting as this launch was their first product launch.
We even made a huge board to remind us how our first product launch on PH went. Be sure to check the Starbox's Product Hunt page to see the actual results. We're still growing.
One more thing: don't repeat our mistakes. Be wise and learn from us. Learn from any failed experience you've had as well. They only make you stronger.