You've been our friends and our community for so long.
You've inspired us and motivated us to develop amazing proprietary technologies used over 29 products we've validated together with you. (learn about them here)
We've started with a small investment of $25,000 USD back in 3rd September 2012 (when we also had our official registration papers for our United Kingdom company).
10 Years later, we turned that $25k investment into $3 Million USD in total sales for the many software products developed by our company.
We were only at the $2 Million mark last year, at the end of 2021.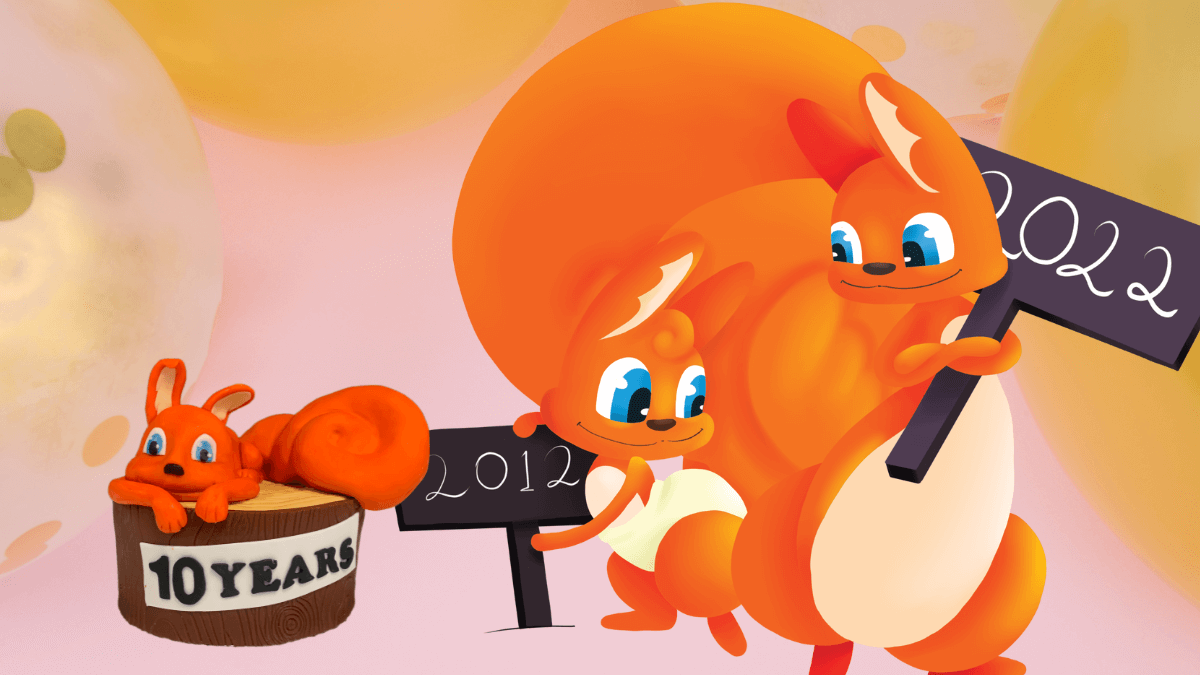 Helping you fight the Gap of Desolation all these years, investing in your success and offering you mentoring, guidance and teaching you about winning BIG with digital marketing … it has been one of the most rewarding experiences that I could have hoped for.
Better yet, this isn't just about me.
My teammates have also been super excited to help you over these years.
Most people working with us have been at this company for over 7 years already, and I can only be grateful for all the dedication they're showing by helping you beat all odds.
Squirrly Company – now 10 years old.
Our worldwide operations are aligned around a global strategy called "Bridging the Gap of Desolation", which centers on an exceptional customer experience.
With our SaaS, AI Digital Assistants, Technologies, Mentoring, Guidance, Coaching and Motivation, each Squirrly client manages to beat the Gap of Desolation and reach the point where they constantly get new Customers from the Internet.
Go to our Instagram profile and click on Brand Mission to learn more about how we've helped 18,900 paid clients from 2012 to 2022 and what we aim to do moving forward.
On the 10 Years button you find there, you'll see some of our squirrlyans who are helping you behind the scenes (it was hard to fly everyone in, and we only managed to gather about 60% of all people who are helping make this company awesome!)
Now for the very important part: You are invited!
We've had a 10 Years event with many squirrlyans from our team on the 6th of September 2022.
That's not the only Celebration we'll have, though.
Nope.
We've been preparing a large community event with Live Streams by:
Irina (Marketing Lead for the whole Company)
Paul (Product Lead for Education Cloud PLUS, and Podcast Co-Host)
Cristina (Designer and Brand Manager)
Peter (Customer Service and Business Expert)
Florin (me, myself and I, your squirrel-in-chief)
and hopefully more of our product peeps will also tune in for the grand show.
The event will feature multiple tracks (Stages, so to say), you'll have a clear event schedule to know which Keynotes and Demos you'll want to attend, and multiple timeslots so that everyone in our GLOBAL community may join (over 90 countries).
I'll let you know more about the tickets to the big event soon. Because you keep reading our blog posts, you'll be among the first to know:
🎟️ WHERE to get the tickets and make sure you don't miss out
📅 WHEN the event will take place. Exact dates and hours.
We've done tons of updates in 2022 to over 10 of our software products and we've created many great things to improve Customer Experience, which is something we've always obsessed over.
During the Two Days Event, you'll get to learn everything.
You'll also get awesome Prize Drops if you'll follow the Live Events and you'll be able to interact with our team Live during the event.
(it will be an online event with many live streams).
In other news:
💰 In-Store Credits – read how to use them and how you can get $120 USD for free.
🥇Leaders Once More. Read the news.
We have many awards for our products, but Squirrly SEO has definitely turned into a Two-Years-In-A-Row Most Awarded SEO Tool of the Year.
(we'll talk about this during the big event, too.)
Best wishes to all of you and can't wait to have you all with us during the 10 Years Celebration!