It's an important release, since we've had hundreds of people joining our pre-release event for Squirrly Social, using the UpComing products section of Product Hunt.
If you want to check it out, join our official release on Product Hunt.
There are some amazing prizes awaiting you: so you should definitely check it out!
Thank you for checking us out on Product Hunt! Excited to be here today, making the introductions and sharing some of the highlights from Squirrly Social.
I first became interested in developing a social media automation tool when I realized there was no tool that would allow me to find and schedule interesting content for my brand – not in the amount of time I could afford to spend on this task.
Which was about three minutes every week or so.
⏳ Curating content, creating new posts, manually researching the best hashtags and emoji – all that stuff you need to maintain an active social media presence was eating up too much of my day.
I was reaching a point where I was unable to invest that kind of time on social media anymore. Yet I knew that, from a business standpoint, neglecting social media was not an option either. ?
Today, I can look back and smile. ?
That struggle, as frustrating as it was, pushed me to find a solution to these problems that I know many digital marketers face. The best solution (thanks to our testers and early customers who provided valuable feedback). Now, I even have time to watch a funny cat video every once in a while, but let's keep this between us, ok?
? EXCLUSIVE PRODUCT HUNT OPPORTUNITY In addition to saving time while successfully managing your social media profiles, you can also save money with Squirrly Social.
This is a special offer we're prepared exclusively for the PH community.
Go to https://www.squirrly.co/social-m… to enter our challenge.
This is a one-time chance to get Squirrly Social One Team absolutely FREE for one month.
Or even a whole year!
What makes Squirrly Social a must-have social media automation tool?
⚡️ Content Curation. The Social Media Assistant helps uncover fresh, relevant and interesting curated posts worth sharing with your audience. You'll be able to schedule posts for two weeks, in just 3 minutes (tried and tested).
⚡️ Post Planer. Create, edit, schedule and publish all your social media posts with ease so that there's always something going on across your profiles.
⚡️ See all future posts in a visual calendar.
⚡️ Automatically adds the Best Hashtags to posts for maximum exposure on social media.
⚡️ Automatically Add relevant emojis to Posts with one click.
⚡️ Create a post and instantly share it on all your profiles. Or schedule it for later and see it in your Calendar.
⚡️ Automated social media scheduling. Schedule your Posts based on categories, and keep certain posts in rotation at selected times.
⚡️ Blog to social media. Publish every new blog post to your favorite social profiles.
⚡️ Team collaboration features that work with your workflow.
⚡️ Separate Workspaces for Different Clients, Blogs, Brands, or Teams that you Manage (easy management).
⚡️ Brand customizations.
⚡️ Manage multiple brands from a single dashboard.
⚡️ Plus, link shortening (make it short and beautiful). Team Squirrly is here today in case you want to ask us anything about Squirrly SOCIAL. Don't hesitate to share your thoughts and comments with us.
We'd really appreciate them.
And if you have any frustrations or challenges from your experience with social media that you'd like to share; we'd love to be a part of that conversation, too.
This is a big day for us! Thanks a bunch for being a part of it! ?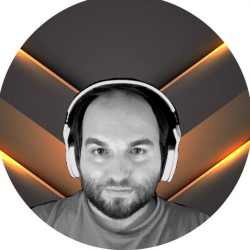 Latest posts by Florin Muresan
(see all)