So you've created great content by working like a passionate and dedicated human. Work, work, work!
That's great and you should be proud.
But what is the first thing your content is generating?
Data. Lots and lots of data.
Just take a look at your Google Analytics and you'll be able to see all sorts of values and graphics.
http://giphy.com/gifs/Ys9SXSEczO5nW
Confused, eh? We know how you feel.
Anyone can figure out there must be something you can do with all that data. But what?
The worst would be to ignore it.
Jump aboard the purr-train and let us walk you through some of the most valuable cat GIFs and secrets which let you turn confusing data into useful insights.
[sqcta text="What Data Are You Talking About?" type="header"  color="blue" size="30px"]
Analytics data is useful when you can transform it into content marketing insights and then into actions. But plain data means nothing until you define its value.
As a content marketer, analytics data should be your life partner. You need to get to know it, understand it, work with it and eventually love it.
Simply looking at the analytics data graphic on a regular basis and hoping the line will keep on going up and to the right won't do much – if anything.
Raw data is like getting an adult wild tiger as a pet. Sure, it looks interesting and cute but you may end up as its meal.
Large amounts of raw data can make you feel overwhelmed if you can't understand a thing. Really, it's a complex process. You should start working right now on:
Getting an idea on what kind of performance you wish your content to achieve;
Finding the right question to ask based on this idea;
Creating an analytics report which answers the previously generated question;
Taking actions based on an analysis of the data in the previous report;
Measuring the resulted data against the initial set.
[sqcta text="Audience, Acquisition, Conversions" type="header"  color="blue" size="30px"]
If you've read so far, you may feel like things are just getting more and more complicated. Patience is key, as we'll be analyzing each term mentioned in the heading above.
[sqcta text="Who Are Your Visitors (Audience)?" type="header"  color="blue" size="30px"]
One of the first reports mentioned above is about your audience. They should help you characterize the members of your audience in terms of:
Demographic profiles
Interests and affinities
Technology (devices and browsers) they use to interact with your site content, and more.
In your Google Analytics dashboard go to Audience -> Mobile -> Overview and ask yourself a few basic questions.
How many visitors are getting to your site using a mobile device? 
There's a chance a big chunk of them do so. It means you need to make sure your pages are 100% mobile-friendly and load as fast as possible.
Are mobile visitors less engaged than visitors on other platforms?
You'll have to head to comparison view to get an answer to this question.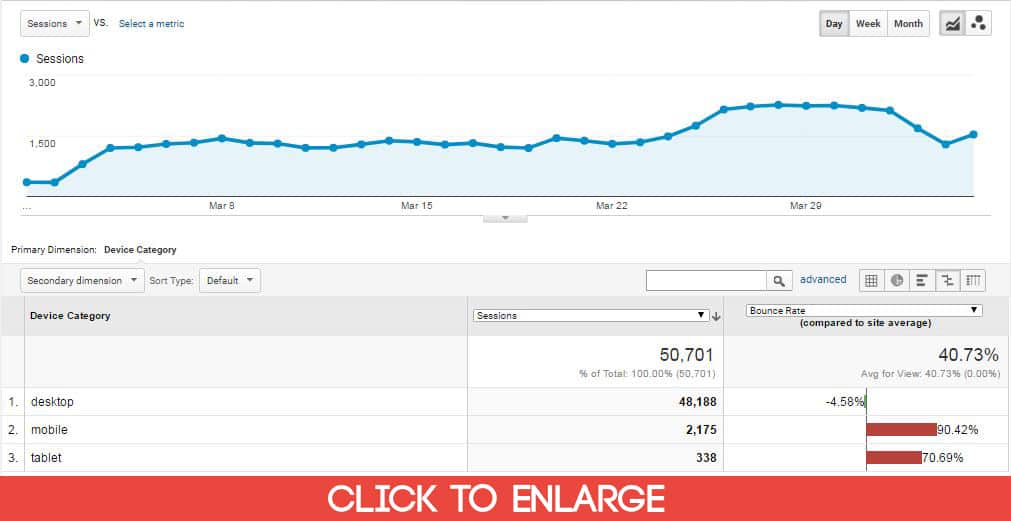 You can now see how many mobile visitors there are, as compared to other platforms in terms of the engagement indicator you select. In the image above we compare sessions to bounce rate.
What you should get out of this is if your bounce rates are extremely high among your mobile users, it could mean you need to better optimize your user experience on mobile. Are your landing pages fully optimized?
What's your visitor's natural flow through your website?
In the Audience section scroll all the way down to Users Flow.
Here is where you can see if your visitors have found what they were looking for. Then you can observe a clear path where they are diverging after getting to your website.
Granted, this report is a bit more complex than the previous ones. But don't worry, we've got you covered – here's a comprehensive guide to interpreting users flow.
Long story short, if your visitors don't seem to pass through the funnel the way you designed it, there might be a problem somewhere.
Now you know where, so get to work and fix it!
Here's some motivation:
http://giphy.com/gifs/aww-11s7Ke7jcNxCHS
[sqcta text="Time For SEO, Traffic Sources and More (Acquisition)!" type="header"  color="blue" size="30px"]
This section is usually the most used one by content marketers – or so it should be. The following reports can tell you how visitors are finding your content, how you rank for specific keywords and how your social media channels are performing.
What's Your Top Performing Social Media Channel?
Head to Acquisition -> All Traffic -> Channels. From the report generated, click on Social.
You can now see a breakdown by platforms. Remember that Facebook Likes aren't worth a dime if they don't bring you conversions or even traffic.
What's Your Highest-Converting Channel?
We're really getting down to business now. All good marketers are doing everything in their power to convert the traffic their content is getting. You should do the same.
While you're still in the Acquisition section, head to All Traffic -> Channels but this time filter the report by goals. These should've been set up by now and usually refer to conversions (like newsletter subscriptions, for example).
Once the report is generated, you can go further and check each channel for more in-depth details.
Queries Time! For What Keywords is Your Content Ranking?
Knowing if your SEO efforts are paying off is a must. But before you'll be able to view this in Analytics, you need to connect it with Search Console so they can share data between each other. Yes, here's a guide.
Go to Acquisition -> Search Console -> Querries. You can now determine how well your SEO strategy is working.
In the report generated you can get a quick view of your ranking for the top keywords in your industry. It should help you identify how easy it is for your target audience to discover your content.
If you want to take it one step further, you should add an advanced filter. You can do this by clicking on Advanced to add another dimension to your report.
Select Acquisition -> Average position from the drop down menu and 'greater than 10'.

Select Apply and now you can see only the keywords that rank higher in the top 10.
[sqcta text="Is Your Content Helping Your Business Achieve Its Marketing Goals? (Conversions)" type="header"  color="blue" size="30px"]
It is of the highest importance to analyze as best as possible the Conversions reports. They give you insights on your marketing goals accomplishments and which piece of content performs best.
[sqcta text="How to Find Your Highest-Converting Posts" type="header"  color="blue" size="30px"]
You do want to know which one of your hard-worked posts converts visitors at the highest rate. To see this, you need to head down to Behavior -> Site Content -> All Pages and filter for blog posts.
You now have in front of you a report outlining at which rate each post contributes to the conversion goals you've set. In itself, this information is completely useless, so you need to combine it with data from the Reverse Goal Path Report.
Head to Conversions -> Goals -> Reverse Goal Path.

You now have the posts that are supporting the most conversions, and at what rate.
The page a visitor was on just before subscribing to the newsletter is known as Previous Step 1 (the page before that is Previous Step 2, and so on).
By creating an advanced filter that just shows the conversions where Previous Step 1 was a blog post, the report will show you raw numbers on which posts inspired the greatest number of people to convert.
[sqcta text="Here's A Secret to Make Your Life Easier" type="header"  color="blue" size="30px"]
Cats love to keep secrets from you. They hide food and toys around the house, either by choice, either by mistake.
In the Analytics world, we could be a cat as well and hide things from you.
But we're not cats, some of us simply love cats.
So here's a great piece of information: all the analytics reports and much more can be generated easier, using a more user-friendly tool.
[sqcta text="The Name's ContentLook" type="header"  color="blue" size="30px"]
Using it gets you more useful analytics reports like the ones mentioned above, with one vital enhancement: you only need to click once. The tool filters all the information you need for you, so you just select what matters the most.
Additionally, ContentLook is also your private analytics assistant.
We've built in an assistant which helps you achieve your marketing goals.
It won't just tell you what to do, but also give you actionable insights by analyzing the data your websites are generating.
It can detect patterns and anomalies and it gives you concrete actions you should take.
All these insights will be far more valuable because you'll have a better overview of each and every page and blog post.
Also, the tool can be used by multiple members of your marketing department. You'll be able to set limitations for each of them, to make sure they stay focused on the data they need to analyze.
[sqcta text="More Than Just Traffic Data" type="header"  color="blue" size="30px"]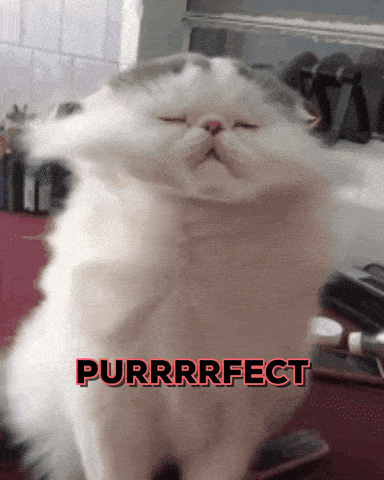 You may feel like ContentLook only gives you actionable insights regarding traffic data.
But that would be wrong.
In fact, the tool is a great way to get a complete and comprehensive overview of your entire content marketing strategy.
[sqcta text="Social Media Insights" type="header"  color="blue" size="30px"]
We know how much effort you're pouring across different Social Media channels. ContentLook gives you comprehensive data and insights so you can tell what works and what doesn't.
Use it to its full extent to get a sense of how each channel is evolving, what are the articles which usually go viral and which Social Media channel brings you the most engaged users.
[sqcta text="Search Engine Optimization Status" type="header"  color="blue" size="30px"]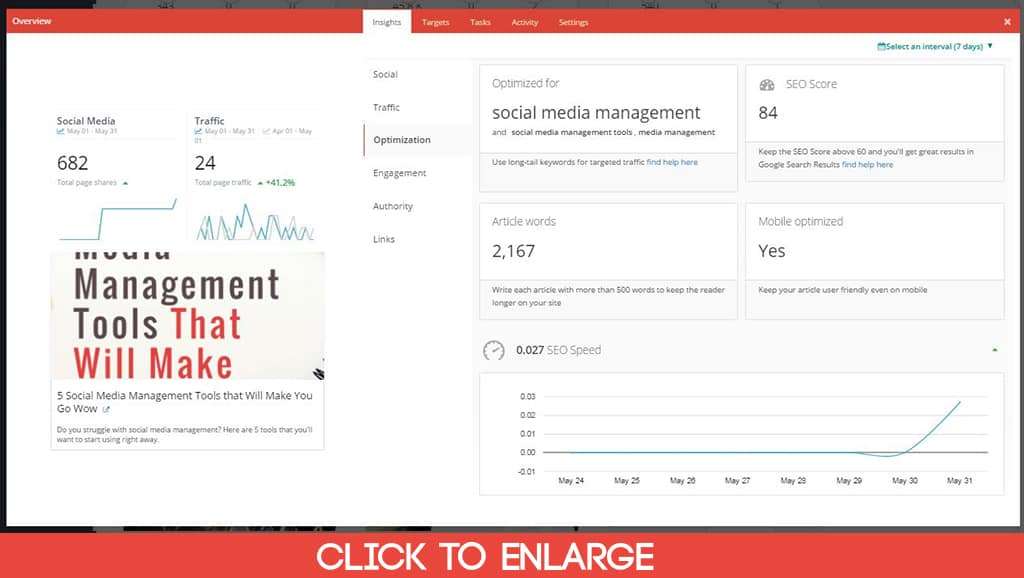 Besides traffic and Social Media insights, ContentLook excels at giving you actionable insights about the state of your search engine optimization efforts.
The tool can help you find out if you should focus on short-form or long-form articles. It detects the keywords you have optimized each article for and if your website is mobile-friendly.
ContentLook also uses a proprietary algorithm to determine how much authority your pages and articles have. The tool measures different specific metrics and based on them gives you a concrete value.
ContentLook will also integrate with some of the most important marketing services most of you are using: Trello, Google Analytics, Kissmetrics, Slack, and Asana.
You can test ContentLook for free right away.