The importance of search engine optimization (SEO) cannot be overstated. Whether you're a seasoned writer or just starting out, incorporating SEO into your writing can significantly boost your online visibility and reach. To achieve this, you need the right tools at your disposal.
Let's explore the best SEO tools for writers, handpicked to help you optimize your content, drive organic traffic, and excel in the competitive world of online writing.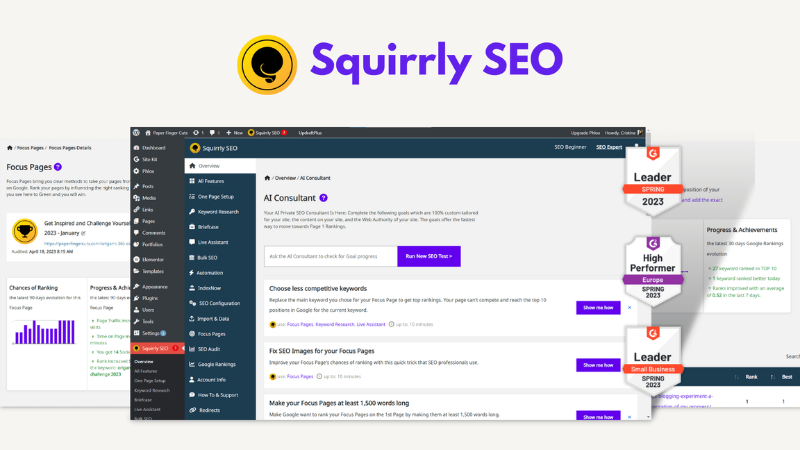 Squirrly SEO is a powerful WordPress plugin designed specifically for writers who want to optimize their content for search engines. With its user-friendly interface and comprehensive features, Squirrly SEO takes the guesswork out of SEO and empowers writers to create high-performing content.
One standout feature of Squirrly SEO is its keyword research functionality. It provides real-time keyword suggestions as you write, ensuring that you're targeting the right keywords with high search volume and low competition. By integrating relevant keywords seamlessly into your content, you can improve your chances of ranking higher in search engine results.
Another key aspect of Squirrly SEO is its content optimization capabilities. It offers a comprehensive analysis of your content, evaluating factors such as keyword usage, readability, and overall SEO strength. The tool provides actionable recommendations to help you improve your content's structure, meta descriptions, and headings, ensuring that your writing is not only engaging but also optimized for search engines.
Squirrly SEO also includes a competitive analysis feature that allows you to monitor your competitors' rankings and keywords. This valuable information can help you identify content gaps and opportunities, enabling you to create compelling and unique content that stands out in your niche.
Additionally, Squirrly SEO provides performance tracking and reporting features, allowing you to monitor the impact of your SEO efforts. You can easily track your website's rankings, organic traffic, and keyword performance, giving you insights into what strategies are working and what areas need improvement.
Squirrly SEO is an indispensable tool for writers looking to optimize their content for search engines. With its intuitive interface, real-time keyword suggestions, content optimization features, competitive analysis capabilities, and performance tracking functionalities, Squirrly SEO empowers writers to create SEO-friendly content that ranks higher in search engine results and attracts targeted organic traffic.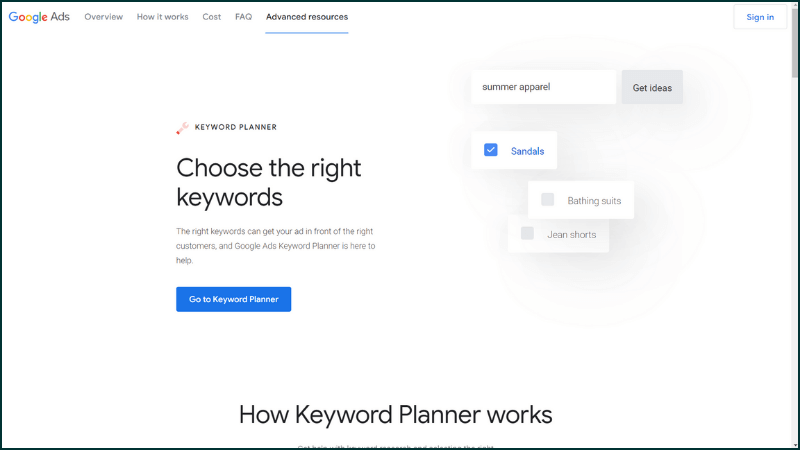 When it comes to the best SEO tools for writers, keyword research plays a vital role in optimizing your content for search engines. This free tool allows you to discover relevant keywords and analyze their search volumes and competition levels. By incorporating high-ranking keywords into your content, you can align your writing with what readers are actively searching for. Google Keyword Planner provides valuable insights into trending topics and search trends, enabling you to tailor your content to capture maximum attention.
SEMrush is an all-in-one SEO suite that equips writers with a powerful arsenal of features. It enables you to perform in-depth keyword research, track your website's rankings, and conduct competitor analysis. SEMrush's Content Analyzer provides a detailed analysis of your content's performance, highlighting areas for improvement in terms of keyword density, readability, and overall SEO strength. By utilizing this tool, you can fine-tune your writing to rank higher in search engine results and drive targeted traffic to your website.
When it comes to the best SEO tools for writers, Moz is a name that stands out for its exceptional expertise in the field. Moz offers a suite of tools tailored for writers. Moz Pro's Keyword Explorer helps you identify high-ranking keywords while providing valuable insights into their search volume, difficulty, and potential. With Moz's Page Optimization feature, you can analyze your content and receive actionable recommendations for enhancing your SEO. Additionally, Moz's Link Explorer allows you to track your backlinks, ensuring your content remains authoritative and well-connected.
While not exclusively an SEO tool, Grammarly is an essential tool for any writer looking to optimize their content. It analyzes your writing for grammatical errors, punctuation mistakes, and tone inconsistencies, ensuring your content is polished and professional. By delivering real-time suggestions and providing explanations for errors, Grammarly helps you refine your writing, making it more engaging and appealing to both readers and search engines.
In the ever-evolving digital landscape, writers must adapt their craft to optimize their content for search engines. The best SEO tools for writers, such as Squirrly SEO, Google Keyword Planner, SEMrush, Moz, and Grammarly, provide invaluable assistance in achieving this goal. By harnessing the power of these tools, you can enhance your writing, attract organic traffic, and establish yourself as an authority in your niche. Embrace these SEO tools, and unlock a world of opportunities for your writing success.