Digital Marketing Superstars,
There are tools and SEO Software out there that help you make an audit. Some help you find keywords. Others will get those keywords and research search data about them.
Your Squirrly SEO is here to completely change the game.
With the Complete SEO Funnel, you can rest assured that your Squirrly SEO software will handle everything you need for your SEO marketing work.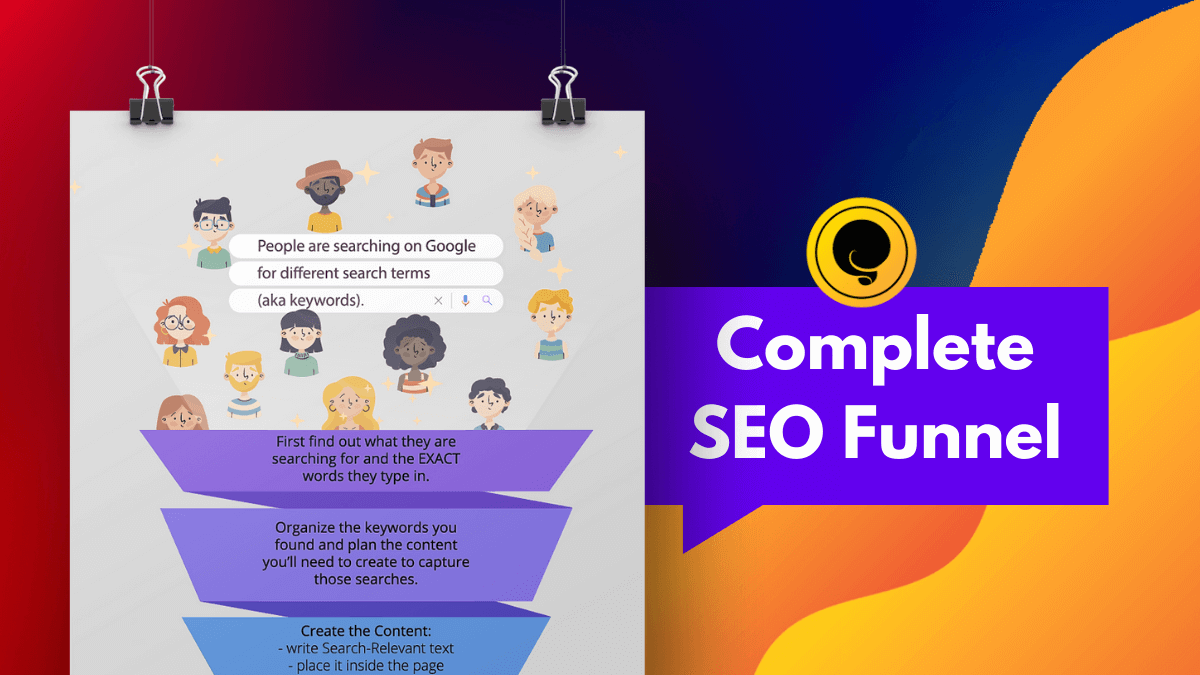 All the Tools You Need under ONE Roof
In the SaaS side (cloud app) of Squirrly SEO, or even more if you also get the plugin:
– Find and research data about keywords
– Organize and plan your SEO Strategy
– Next SEO Goals to set you in the right direction (best for Non-SEO Experts and beginners; will offer the best workflow for learning how to do SEO)
– Focus Pages (Moz, Ahrefs, SEMRush don't offer anything similar) to show you chances of ranking (powered by our custom-made Ranking Vision AI) and all the red dots you need to fix to be in Top 10 in Google Search.
– SEO Live Assistant (with real time, as-you-type feedback), to optimize content, which also works in the front-end of many popular WP page builders
– Progress and Achievements to be able to celebrate the success you get using Squirrly SEO
– A Two Weeks journey (free for you!) that takes you by the hand through all SEO knowledge you need to start ranking in the next 14 days
– Perform Marketing Audits, not just mere SEO Audits. Look at blogging, traffic, links, authority, social media and SEO settings every single week
– SERP Checker (especially if you're on the Business Plan or Web Dev Kit (Tier #2) plans and use Squirrly's private SERP Checker cloud) to know your exact positions on Google (see why it's important here)
– Web Dev Kit (for those on the Business Plan, Agency Plan, or Web Dev Kit (Tier #2) plans) perfect for agencies, freelancers and developers who want to control what their clients see and receive
– One Page Setup Experience to quickly make all settings for any WP site
– Bulk SEO Settings, to work on many pages at once from one interface
– SEO Automations, to create rules for all kinds of post types and have Squirrly SEO apply them automatically
– Rich Snippets, Social Media for Ecommerce, Custom codes for JSON-LD, redirects, automatic redirects, XML Sitemap, Robots, WooCommerce Rich Snippets, Local SEO JSON-LD, Social Media Previews, SERP Previews, Visibility Options targeted per many groups or individually.
Go to the pages I linked. Read more about the features and the many tools we give you.
When you get Squirrly SEO, you're basically getting quite a few software tools under just one easy-to-use package.
You'll see screenshots and step by step instructions for everything inside the Help Center. Search for any feature to start (using the main search bar).
There are more features for you to discover!